Finding Love At The Arcade With "Arcade Spirits" At PAX West
One of the other games we got to see from PQube at PAX West 2019 was a cool dating simulator we enjoyed called Arcade Spirits. The premise behind this one is that somewhere in the future year of 20XX, you find yourself working at an arcade. You have a mix of hot employees and people who just hang out to help manage the business. Everyone from a manager to a party planner to a repair gal, even a dude who hangs out and plays games all day. You tend to go through the standard motions of meeting everyone, getting to know their personalities, and figuring out how best to help (and date) everyone you're interested in.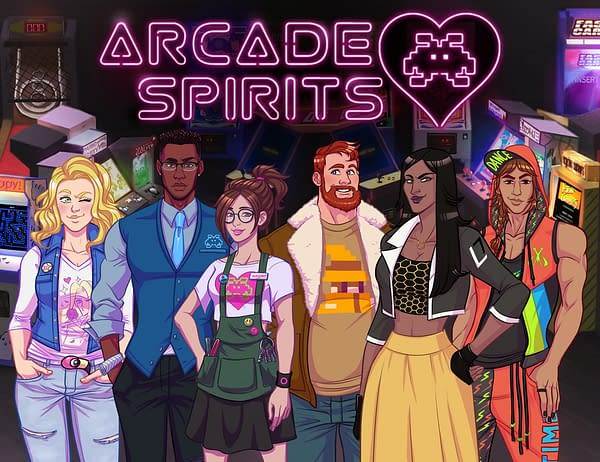 The demo we played had us go through the introductions as well as dealing with a kid's birthday party. We spent half the game trying to deal with all the problems they decided to wreak havoc on us for, and the fallout from who we helped and who we didn't. If you dig dating sims, Arcade Spirits is going to be right up your alley when it gets released. Right now, all we know is that it's coming for all major consoles and PC sometime in Early 2020. We're guessing we'll have a date by PAX East 2020, if not sooner.