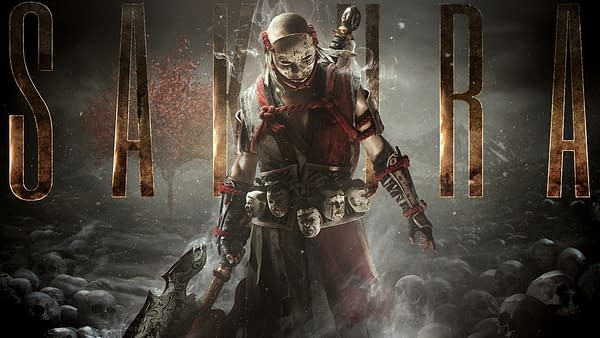 Ubisoft has announced a new hero for For Honor's Samurai faction will be released as part of the game's Year 3 Season 2 content plans on May 2nd. The new season also adds a new map called Canopy that will be added for free to all players on May 2nd. The season will also be making a few balance changes to the existing Hero roster, mostly focusing on the Lawbringer and the Raider.
The new hero class, the "Hitokiri" are ghostly warriors who have lost all faith in humanity. They wanders the land with their massive Masakari axes, sentencing criminals, and their presence on the battlefield will spread a black cloud to terrify all enemies. There will be both a male and female variant to the Hitokir: Sakura and Yato though Sakura is the one to have gotten the most dedicated screen time so far.
Both Hitokiri characters will be available immediately for all owners of the Year 3 Pass on May 2nd at 10am PDT, while all other players can unlock the Hitokiri on May 9th for 15,000 Steel.
Additionally, For Honor will continue to bring new heroes, maps, and seasonal events throughout the year. For those looking to receive seven days of exclusive access to new Year 3 Heroes at the time of their launch, along with other additional rewards, the Year 3 Pass is now available and is included in the For Honor Complete Edition.
You can check out the new Hitokiri hero Sakura in the trailer below.
Developed by Ubisoft Montreal in collaboration with other Ubisoft studios,* For Honor offers an engaging campaign and thrilling multiplayer modes. Players embody warriors of the four great factions – the bold Knights, the brutal Vikings, the deadly Samurai and the fearsome Wu Lin – fighting to the death on intense and believable melee battlefields. The Art of Battle, the game's innovative combat system that puts players in total control of their warriors, allows them to utilize the unique skills and combat style of each Hero to vanquish all enemies who stand in their way.
Enjoyed this article? Share it!