"Fortnite" Reveals More "Star Wars" Details At The Game Awards
During The Game Awards, we got a brief visit from J.J. Abrams who decided to drop by on tape and help briefly show off Star Wars stuff in Fortnite. As we all know, this Saturday they will be showing an exclusive clip for Star Wars: The Rise Of Skywalker in the game. But it looks like you'll be getting a lot more than just a chance to see some parts of the film.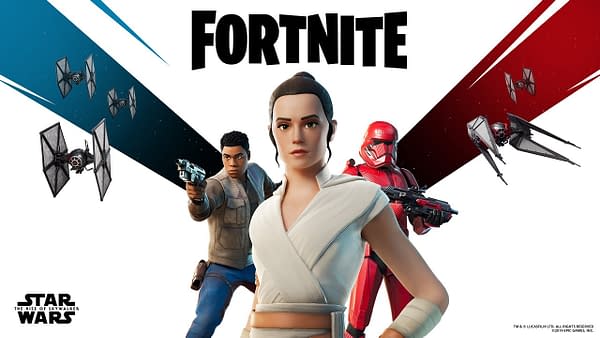 You will be able to pick up some exclusive skins in the game, as you see above, featuring characters from the film. You'll also be able to get a special TIE Whisper Glider to ride in on, which we have a clip of it here for you to check out in action. Enjoy the film preview this weekend in Fortnite!