Kudos to Epic Games for having not one but two epic moments with Fortnite this week, one they'll be celebrating for a while and one they probably wish didn't come with the first. We'll start with the good news as the game broke PlayerUnknown's Battlegrounds Concurrent Player Record on February 4th with 3.4 million players online, smashing the previous record set at 3.2 million.  It was already insane to see PUBG break that record previously held by Dota 2, but no one expected it to be broken so soon by another game in the same genre.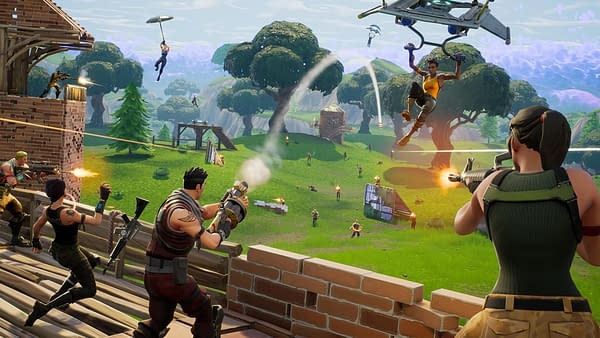 But shortly after getting the record, the bad new struck as the number of players online caused Fortnite's servers to crash, which explains many of the connection problems players were having. To be clear, this wasn't just one massive crash, this was six different crashes happening throughout the weekend, which caused the servers to be totally shut down due to numerous service interruptions. The dev team had this to say on the matter after it occurred, but much like PUBG, it's only a matter of time now before that previous number gets challenged. Sounds like Epic Games needs to buy a lot more server space.
"Problems that affect service availability are our primary focus above all else right now. We want you all to know we take these outages very seriously, conducting in-depth post-mortems on each incident to identify the root cause and decide on the best plan of action…The online team has been working diligently over the past month to keep up with the demand created by the rapid week-over-week growth of our user base."
Enjoyed this article? Share it!