On the third day of PAX East, one of the more interesting titles to catch out attention was Dungeon Stars, a medieval cartoon platformer developed by Furnace Games and being published by Riposte Games & Co. The game will give you command over one of three characters in the form of a fighter, a sorcerer, and a rogue in what is essentially a mix between an RPG and a hack n' slash title. The mechanic that makes this game unique is that you are constantly walking forward, there is no backing up or turning the other way, you have to face what's ahead of you and defeat everything in your path.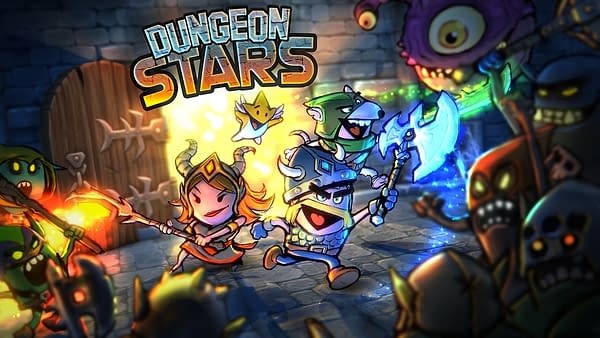 As you make your way through you collect gold and other items that help you level up and gain more abilities, which will come in hand because dungeons never get any easier beyond the game showing you ahead of time on a map what you're up against. This was a fun little obstacle course of pain to overcome and well worth the challenge. You'll be able to try it out yourself shortly as Dungeon Stars is currently slated to be released on Steam on April 26th.
Enjoyed this article? Share it!