For the fashionably conscious players who don't like running around Friday The 13th: The Game in just your standard pair of blue overalls and jumpsuits, the devs are going to give you some color options for at least one character. After hearing from fans that they don't like the way the Jason 5 "Roy" variant was dressed, they crew apparently went to work to create a variant that people can choose between. After getting a look at it though, we're not really all that impressed. Have a gander for yourselves.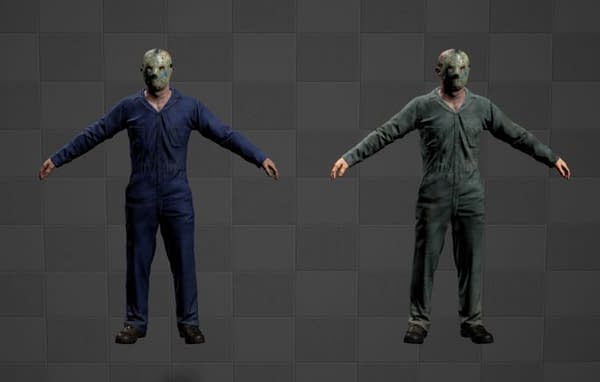 Apparently, the comments section wasn't too impressed with it either as they thought it was a waste of the devs time to create a specific skin for a character that isn't even Jason and comes with no special abilities or even that much better of a look. Now, if the devs had actually gone through and created a way for us to change the way Jason's outfit looks no matter what skin we use, that would have been impressive. Then we could have changed into our red jumpers to hide all the blood. Here's hoping the next update we get for the game will be something more productive instead of just catering to people who don't like the way one character looks.
Enjoyed this article? Share it!