The pre-order list for Games Workshop this week may not be huge, but one of the items available is humongous! The latest offering for the Necromunda is up for pre-order now, and it's a seriously mind-boggling box of goodies!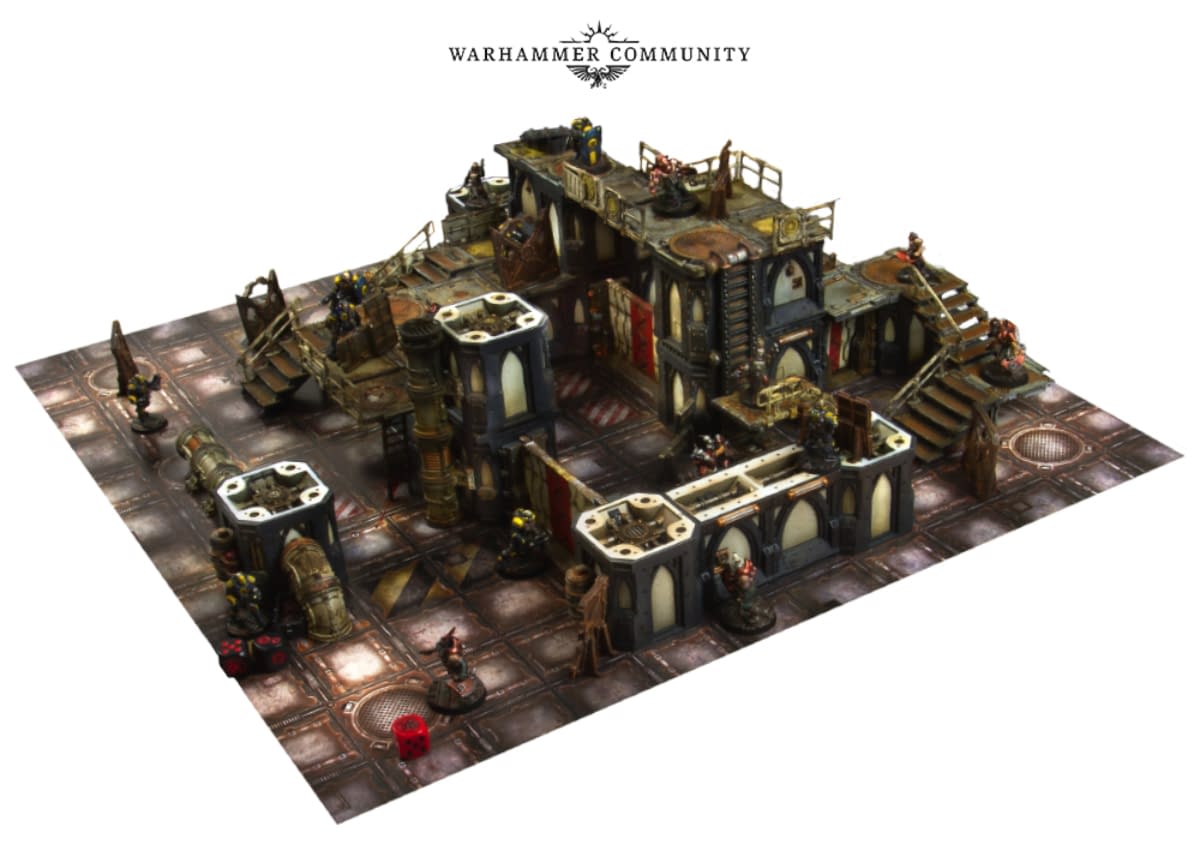 First off, this kit is huge. You get the rules for the game, plus details on how to mutate existing warbands, or to bring a warband into play that is completely in the throws of the Dark Powers! Necromunda: Dark Uprising contains two warbands that players can assemble, paint, and battle to the death!
You'll be getting two warbands in the Necromunda: Dark Uprising box, with the Corpse Grinders, who are definitely feeling the taint of the forces of chaos! Check out these awesome models:
The Palanite Enforcers, which come with six new Subjugators, are also joining the party in the hopes of restoring law and order to the underhive. Good luck with that, fellas.

Necromunda: Dark Uprising comes with a metric ton of plastic terrain frames, which can be assembled in all kinds of configurations. The new terrain kits are also compatible with older Warhammer: 40,000 terrain kits, so the sky's the limit when it comes to what you can build!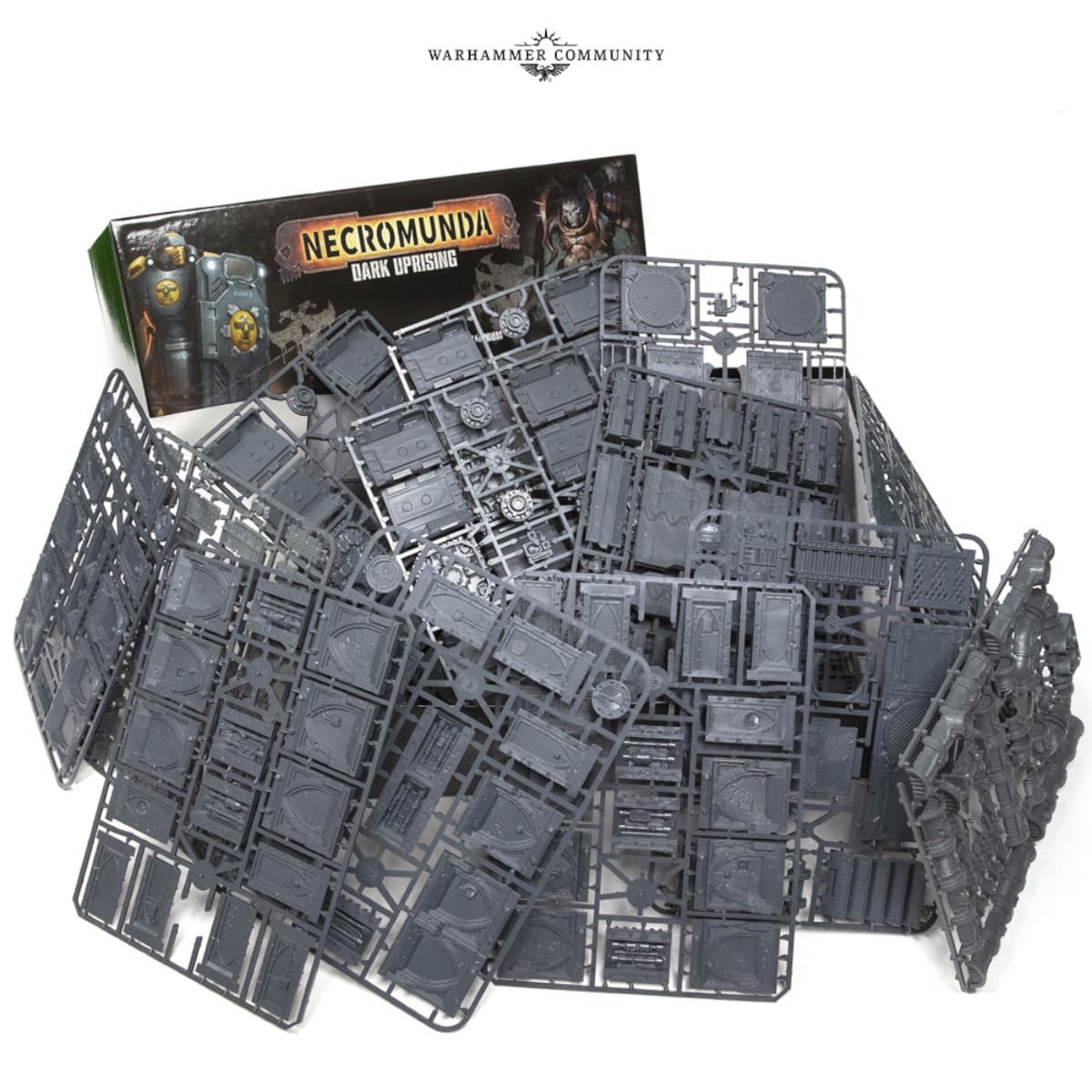 There will also be a pretty massive new supplemental book for Necromunda, with the brand new Book of Ruin:
Bring even more devastation to Necromunda with the Book of Ruin. As well as rules for using Corpse Grinder Cults, Genestealer Cults and Helot Chaos Cults in Necromunda, there are also rules for your House Gangs to join a cult.

Test whether your cult is ready to step out of the shadows with 18 new scenarios, and new Hired Guns are available to help bring down Lord Helmawr and his lackeys.
Necromunda will also be getting some new bases for your miniatures, and a floor tile set that is compatible with all of the Necromunda terrain that's on the market.
The pre-order fun isn't limited to just Necromunda, though! There's some new releases coming for the Middle-Earth Battle Strategy game, so you can get some Dwarf, Elf, and Goblin reinforcements. Here's the Young Dwarf set, which looks like a heavily bearded musical theater group: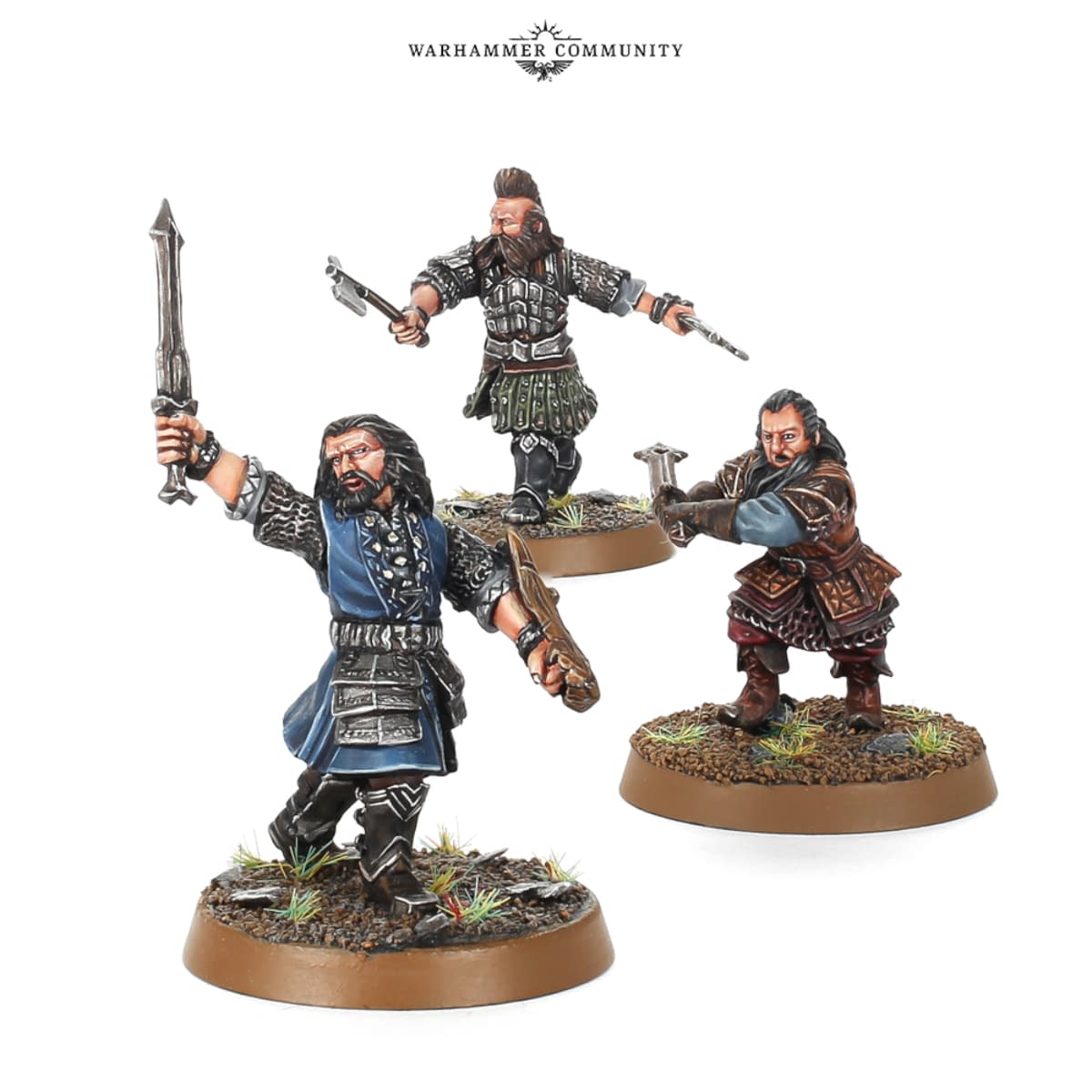 Enjoyed this article? Share it!