Games Workshop Shares Awesome Sisters Repentia for "Warhammer 40K"
Games Workshop just released some teaser images for the Sisters Repentia segment of the upcoming Sisters of Battle line of miniatures, and it's time to give credit where it's due— these new sculpts are finally showing the body-type diversity that has been long lacking in miniatures of female characters from the Warhammer 40K universe.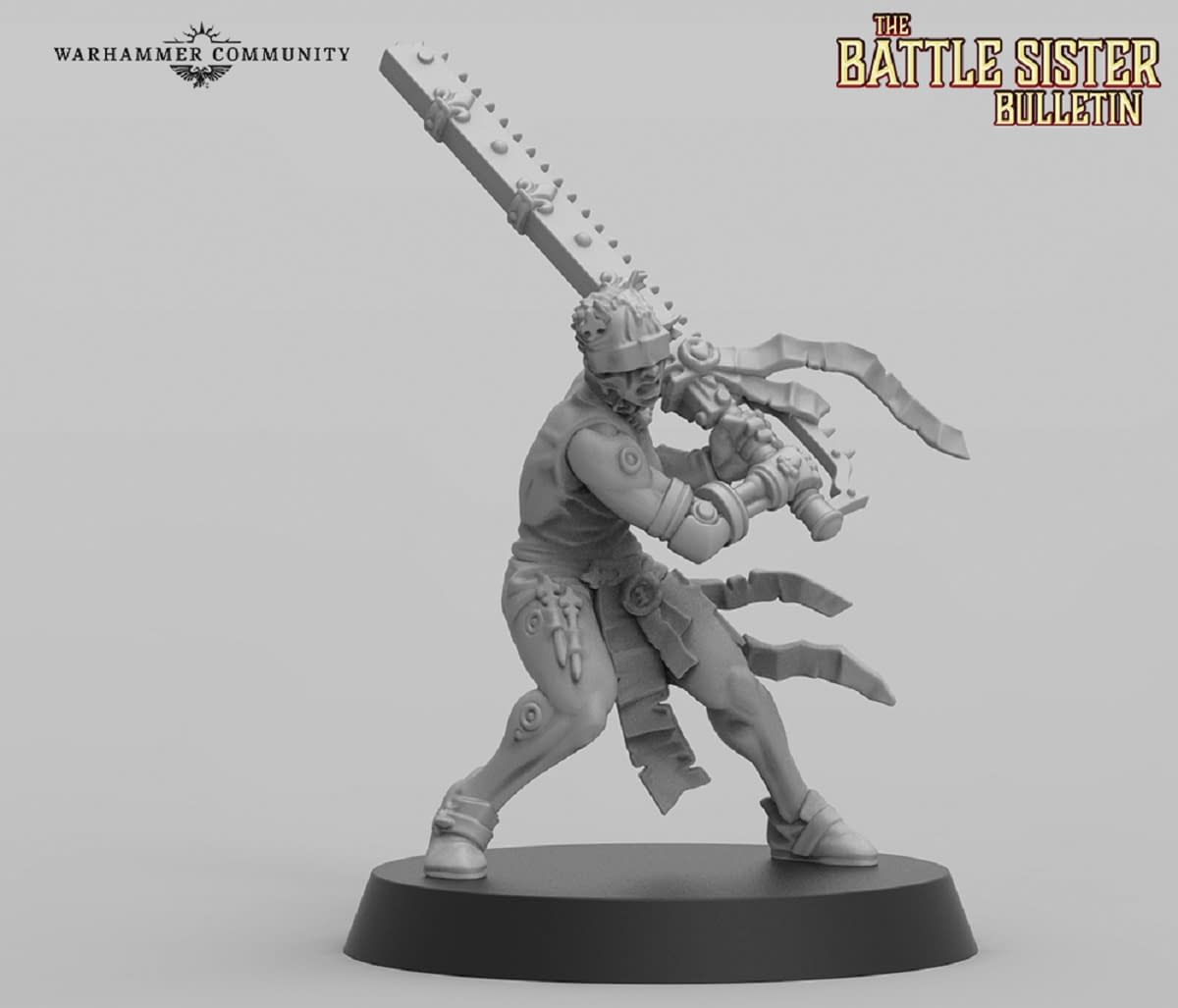 (To be completely fair to Games Workshop, most miniature lines have an issue with presenting female characters in a range of body types.)
There was a time when Warhammer 40K players who wanted to play a female-centric army where pretty much relegated to the Sisters of Battle, who took to the galactic battle grounds to fight heretics, xenos, and mutants alike for the glory of the Emperor, clad in power armor and armed with chain swords, bolters, flamers, and religious zeal.
The only real problem with the Sisters of Battle is that they were something of a bondage fetishist's dream come to life in 28mm. The characters wear stiletto-healed boots into battle, and are obviously wearing power armor that incorporates a corset into the design, because nothing says efficiency in battle like a tiny little waist.
It probably sounds like I'm hating on the Sisters of Battle, but that's not the case at all. I collected the full line in the early 2000's, and really enjoyed the characters and background lore of the army. But the design choices were pretty exploitative, none more so than the Sisters Repentia.
What's a Sister Repentia? That's a Sister of Battle that had some kind of lapse in faith. They were stripped of their armor, and would lead the vanguard into battle wearing rags and hefting massive chain swords. In the Warhammer 40,000 fiction, these characters were pretty cool, setting an example of valor and a warning of faith for their sisters. In execution, though, the figures were pretty unimpressive, with waif-thin builds, barely covered bodies, and pin-up girl expressions.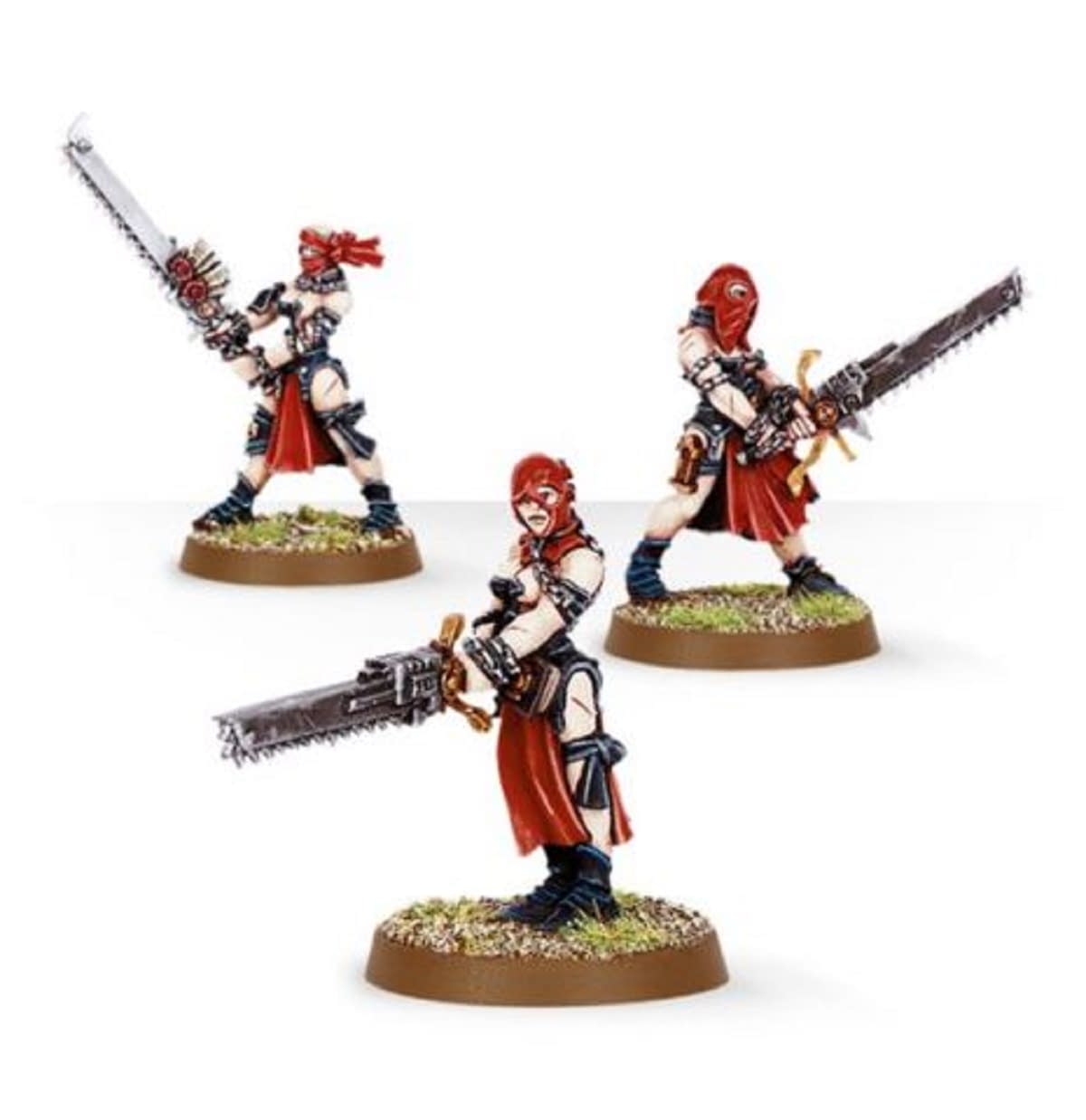 Hardly the kind of person you would think would inspire faith and fervor in their fellows, right?
Games Workshop has changed all of that, though, with new Sisters Repentia sculpts that look impressive as hell. These women look tough, strong, and pissed as hell. Each sculpt looks like they've been swinging giant, heavy weapons, with muscular arms, strong builds, and not a pin-up expression to be seen.
Oh, and they're actually wearing something into battle.
Check out the new sculpts, they're pretty impressively cool: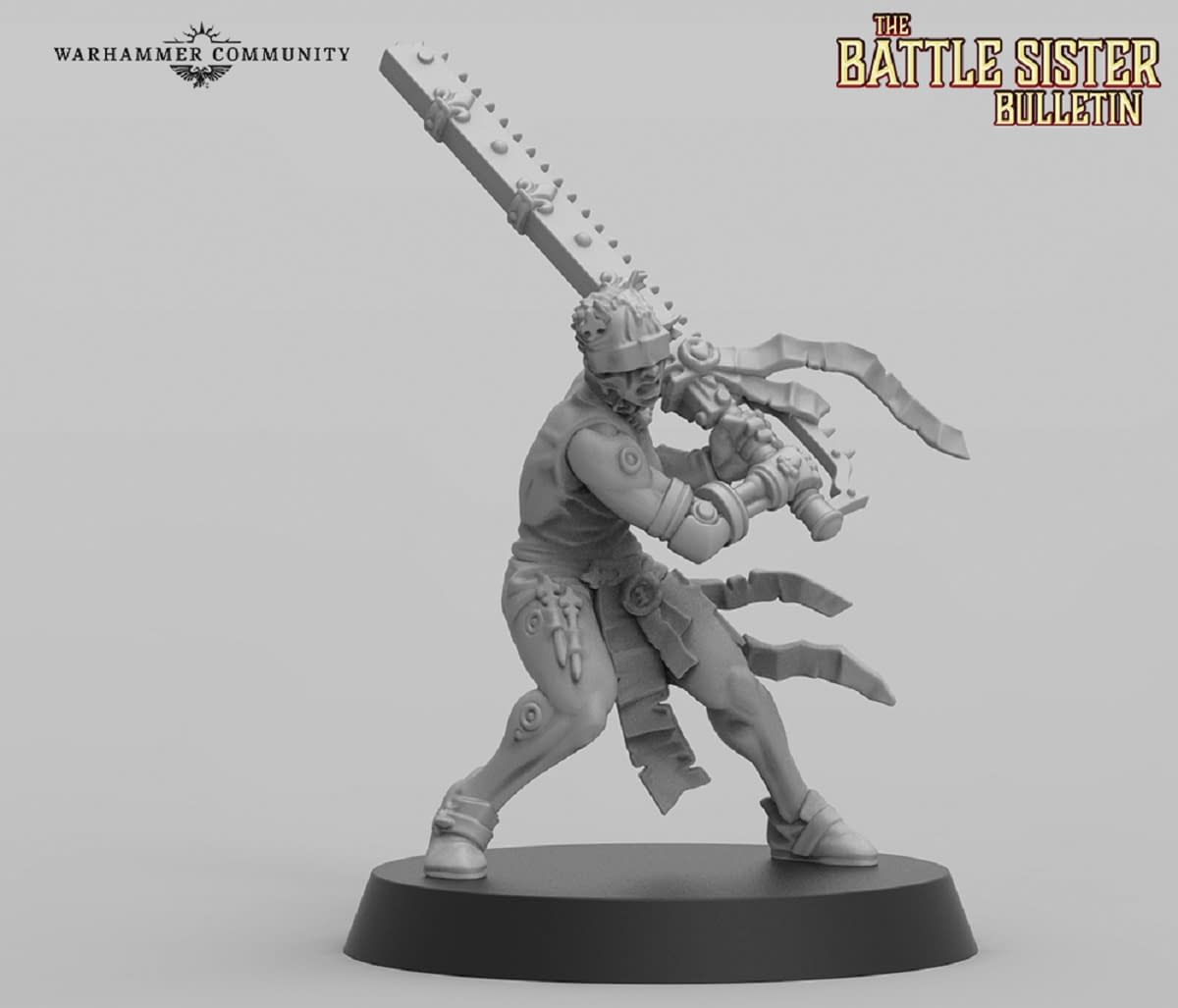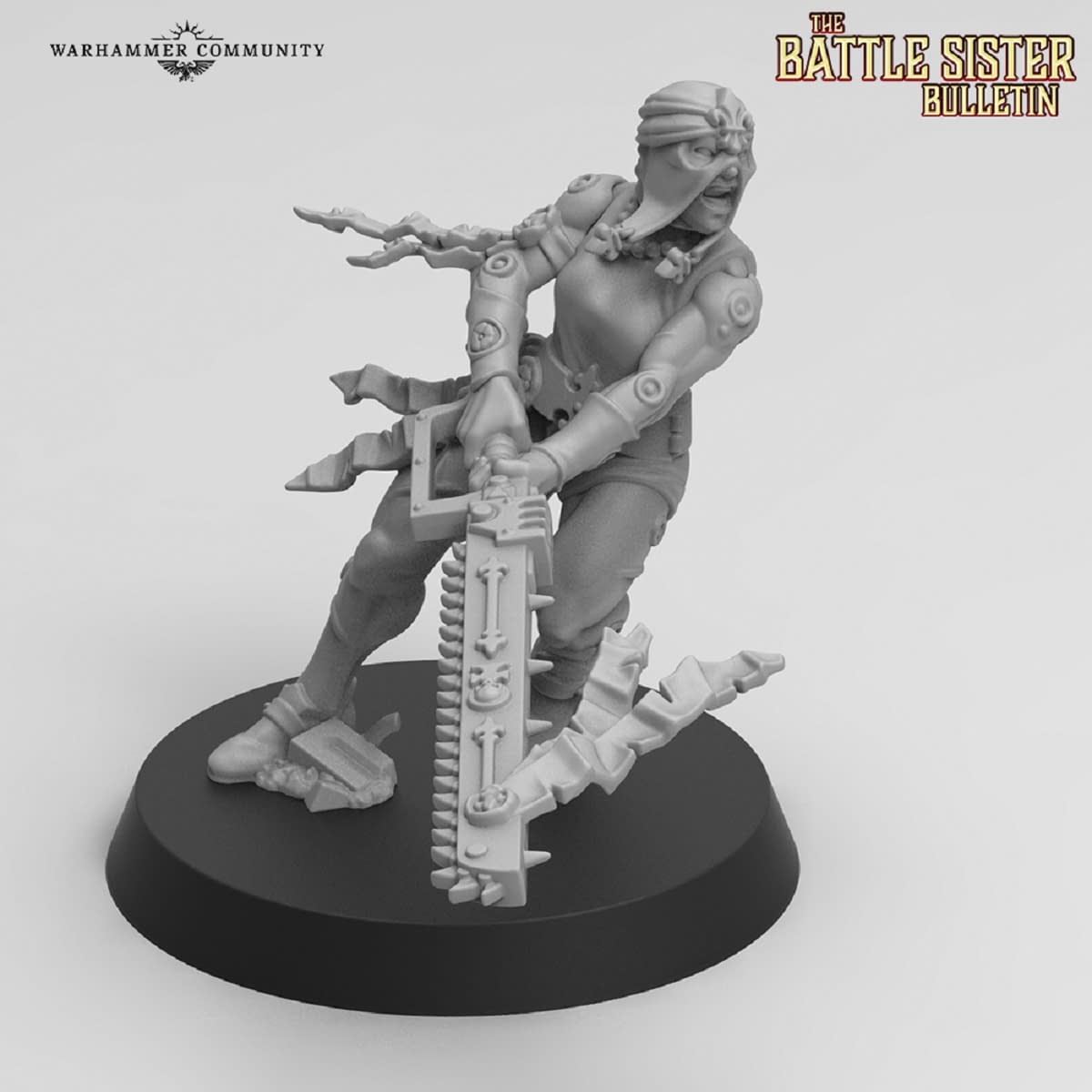 There's a lot more to see and read about the upcoming Sisters of Battle miniatures for Warhammer 40,000 at the Warhammer Community page— it's definitely worth a read!