"Gear.Club Unlimited 2 Porsche Edition" Set To Launch This Week
Over the weekend, Microids and Eden Games announced that Gear.Club Unlimited 2 Porsche Edition is set to be released on November 14th for the Switch. To mark the occasion, they have released a new trailer as this is the drop date for Europe, while North America will see it on November 19th. This version is also getting three exclusive models: the 718 Type 982 Cayman GT4, the 911 Type 992 Carrera, and the 911 Turbo Type 930. Enjoy the trailer!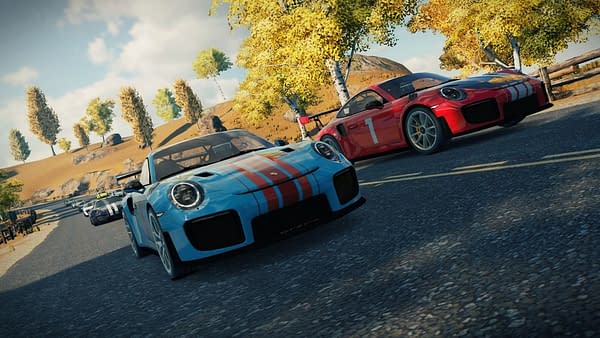 With a vast area to explore, Gear.Club Unlimited 2 offers more than 1800 miles of tracks, on the mountainside, through a nature park, in the middle of the desert or along the coast, as well as 250 races, including championships, missions and challenges. Players will have to use their driving skills to master several types of races: asphalt, icy conditions or rally (sand, dirt and snowy roads).

As you progress through the races, admire the growing collection of cars in your personal garage. Gear Club Unlimited 2 has more than 50 licensed cars from the world's most famous manufacturers, such as the Porsche 718 Boxster, 918 Spyder, 911 GT2RS, Dodge Viper, Lotus 3-Eleven or McLaren 720s. Personalize them and make them unique! You can change their appearance with the paint and bodywork or change their driving performance with engine tuning.