GIANTS Software Announces Farming Simulator 22
This morning, GIANTS Software revealed they're working on the next entry into their farming series with Farming Simulator 22. The two big things to take note of here are that they have departed working with Focus Home Interactive and will instead be self-publishing this latest entry, and the second is that the game will eventually drop sometime this year. The game will be published on both current and next-gen versions of Xbox and PlayStation, as well as PC and on Stadia. No word if the Switch will get into the mix or if they will be exclusive anywhere on PC yet. We have a couple of snippets of info about the game from today's announcement for you to check out here, along with the teaser trailer as you get to see… a hat in action?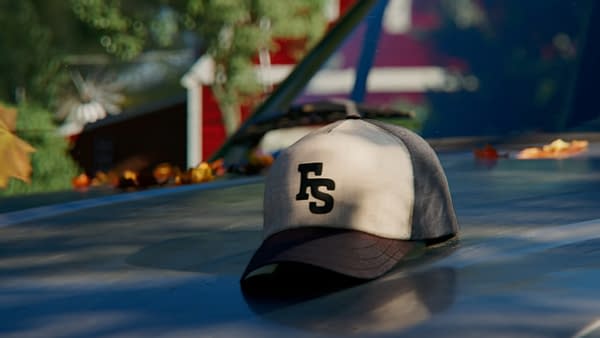 Farming Simulator 22 will offer more depth thanks to a variety of new additions and therefore the highest extent of player freedom in the history of the series. Two new maps plus an updated alpine Erlengrat map will put emphasis on different kinds of farming operations through the seasons.

With a set of more than 400 machines and tools from more than 100 authentic agricultural brands including new categories, players can look forward to an improved and realistic-as-ever simulation. But even for new players, it will be easy to dive into agriculture, animal husbandry (including cuter animals) and forestry.

Based on the GIANTS Engine 9, Farming Simulator 22 features many technical improvements such as more realistic AI behavior and richer worlds. Thanks to those worlds, players will be drawn even deeper into the virtual farming lifestyle: For example, motor sounds of their tractors appear even more realistic through acoustic gear selection and graduated reverberation.

Better performance on all platforms: With DirectX 12 support on Windows, texture streaming, multi-threading optimization, occlusion culling and temporal anti-aliasing amidst other optimizations, the newest Farming Simulator will receive a performance boost on all systems – laying the foundation for even more complex mod customization to enjoy more content.