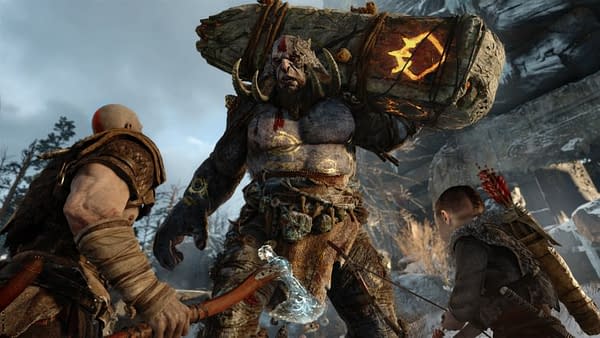 According to Sony's latest post on the PlayStation Blog, Santa Monica Studios' God of War is the fastest-selling PlayStation 4 exclusive game ever, with more than 3.1 million units sold globally in the first three days of sales.
According to Sony:
When we first revealed God of War less than two years ago, we knew we had something truly special. Fans reacted with tremendous excitement to this bold reimagining of the franchise, and we were thrilled to explore the unique father-son dynamic between Kratos and Atreus. Fast-forward to present day with the game's release, and we are humbled to see such positive reviews.

This wouldn't have been made possible without the exceptional team at Santa Monica Studio, and studio head Shannon Studstill shares with us this personal message:

"I would like to personally thank the millions of fans around the world who decided to embark on Kratos' latest adventure with us. Your support is truly inspiring, and it's a reason why we push ourselves every day to go beyond the boundaries of play. I'd also like to thank our Creative Director, Cory Barlog, and Director of Product Development, Yumi Yang and our entire amazing team at Santa Monica Studio. The belief in the game's vision and the passion for storytelling across the team is undeniable. We look forward to hearing more about how fans are creating new memories of their favorite God of War gameplay moments that will be remembered for a long time."
The sales numbers aren't quite a surprise, considering the overwhelmingly positive reactions from most of the games community. I might be an outlier, but I can definitely understand the love this game has received. The visuals are stunning and the gameplay is insanely addictive. Of course that's going to sell well. Add that to Sony's clear dominance on the console market, and these results were pretty much a given.
Enjoyed this article? Share it!