Going Really Old-School: We Review the AZIO Retro Classic Gaming Keyboard
We get gaming keyboards from time to time from different companies, and while we love to check them out and see what everyone is doing, there's a lot of similarities in the style we never really comment on. AZIO recently sent us a brand new keyboard to try out that definitely doesn't fit the mold. We got sent one of their Retro Classic gaming keyboards that are meant to look and feel like an old-school typewriter, our specific model being the Onyx which is black and white. But does the fancy look hold up when we put this thing to the test in games like Fortnite, Overwatch, and other major PC titles?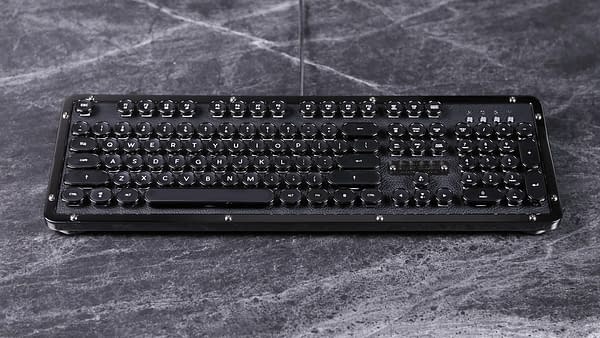 The key thing to know about this keyboard is that it was designed to be both stylish and efficient. Everything about the creation of the of the inner workings, as you can see from the photo below, was to maintain the same kind of sensitivity, reaction time, and functionality of a gaming keyboard. And in the process of doing so, try to give it a little class so that it stands out. That's a tall order to do and it takes a lot of time, precision, and care to make that kind of effort without royally screwing everything up and making something that's either ineffective on the gaming side or too modern on the visual side.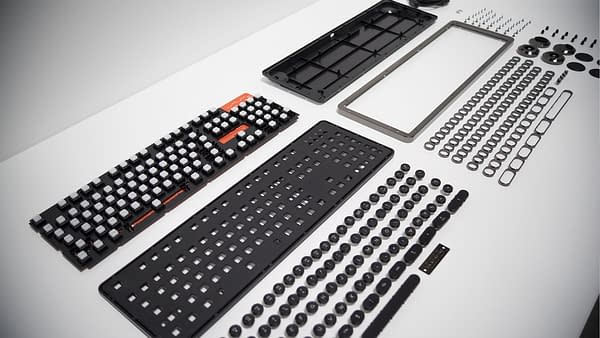 When it comes to the keys, these are magnificent as far as their design and functionality. They light up from underneath using an LED backlight system, and when I press down on a key, I have a combination feeling of a mechanical keyboard and a typewriter clack. It's an interesting combination where you're getting both feelings in one keystroke, but it works wonderfully. I was able to glide my hands across in a work-related way and type out sentences like the one you're reading now with ease. There's a little bit to get used to as you're now working with rounded heads compared to squares, but your fingers can figure it out in time. Everything is raised up so you won't be able to just rest your fingers without accidentally pushing something, so keep that in mind during moments of pause.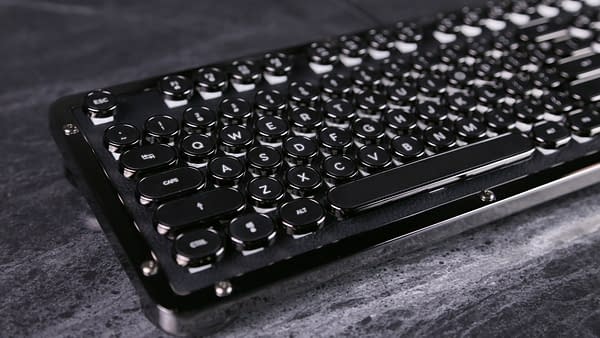 The keyboard comes with two stands in the back that twist counter-clockwise to raise the keyboard up on a slant and roll back clockwise to rest flat. It's a nice design that actually reminded me of ink ribbons, so that was a nice aesthetic. The edges have a metal plate that adds in a metallic feeling, while the underplate is genuine leather. This was meant to look like a keyboard someone would have bought if PC gaming was invented 50 years ago. Part of it feels like a typewriter while part of it feels like a briefcase. The top right corner even comes with four lights with lettering above them to indicate Nuu/Caps/Scroll/Win key locks. A lovely bonus is that this works for both Mac and PC, and comes with interchangeable keys you can pop in to make a Mac configuration. That's a key element a lot of companies ignore or force you to buy extra parts to do.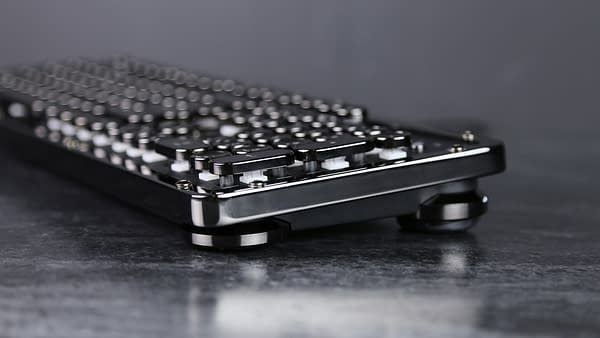 When it comes to playing games, it works like a charm. We tried this in two different modes: being directly connected through a USB cord (which also charges the unit) and through Bluetooth because it was also designed to be a wireless system. We found no degradation between the two, and if anything, it proved that AZIO knows what they're doing when it comes to making a steady connection with BT systems. We were able to swap our gear seamlessly or switch guns or activate powers as needed throughout the testing period on several games and never once had an issue. Usually, when you test a wireless system, you expect there to be some issues and the occasional connectivity issue, and unless it happens frequently we just tend to chalk it up to the normal loss of signal some people experience. This was one of those rare moments where we never saw a disconnection, which put a smile on our face.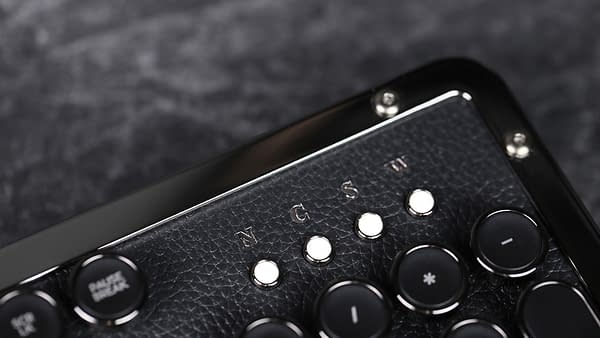 Our time playing with the AZIO Retro Classic gaming keyboard was amazing! We gave it a few different tests with a PS4 and Xbox One both connecting and doing BT to mixed results, but as far as a PC keyboard, it holds up against your standard array and normal names in the game. So what this really comes down to is style preference and price. People who dig typewriters, steampunk, and retro looks will dig this; this keyboard is right up their alley if they're looking to make their work/gaming life more complimentary to that taste. Average gamers, maybe not so much, unless they want it to look cool in their home. The price is the item that will make most people think twice, as the current price point is around $215. I'd say this performed about as well as $150 gaming keyboards, if not better in some areas, so the extra money is going toward the look. If this is your thing, absolutely you should get it.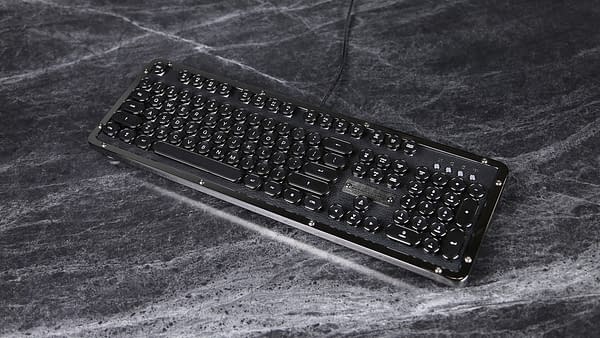 ---
---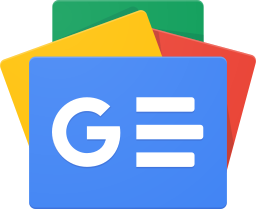 Stay up-to-date and support the site by following Bleeding Cool on Google News today!