"Granblue Fantasy Versus" Shows Off Katalina In Latest Trailer
Cygames and Arc System Works released a new character trailer for Granblue Fantasy Versus this week, showing off Katalina. One of the primary characters in the series, she comes into battle as one of the major protectors clad in armor and ready to duel. Some of her moves include the Emerald Sword, Enchanted Lands, Frozen Blade, the Light Wall, Blade of Frost, and the Realm Of Ice. You can enjoy her trailer below as Granblue Fantasy Versus will be released in Japan in February and everywhere else sometime in 2020.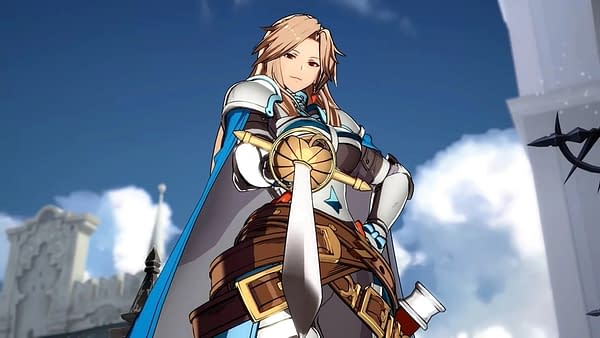 A former knight of the Erste Empire. Her strong sense of justice led her to betray the empire and free Lyria, the very prisoner she was charged with guarding. Now, having become a pillar of strength for the entire crew, she is both Gran and Lyria's greatest supporter —and Vyrn's greatest admirer. She employs skillful swordplay and a magic blade in her fighting style, utilizing techniques that are peerless in both beauty and strength. When it comes to battle, there are few situations she can't handle.