Gripper Releases New Information About The Game's Characters
Read up on the three primary characters you'll need to know from the game Gripper before it comes out later this month.
---
Indie developer and publisher Heart Core revealed more information about the characters you'll encounter in their new game Gripper. The team revealed three bios that go over the most important characters you'll need to know before you dive in. They are None, who serves as the main protagonist; Cat-Kit, which is a toy his parents turned into a sidekick; and Zero, who serves as the protagonist in this story. We got their info below along with the latest trailer that was released in Japan. Gripper will be released on March 29th for PC.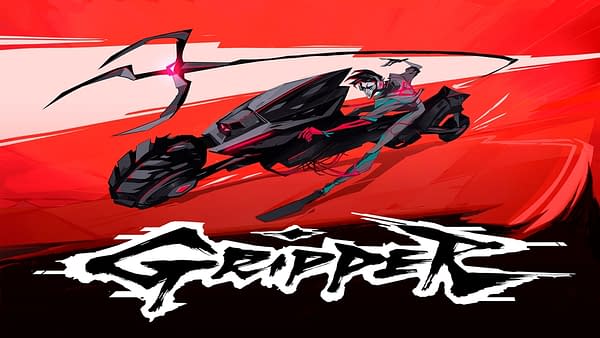 None
The main protagonist and playable character of Gripper, None is a conflicted soul, brought back to his childhood home by a troubling message from his estranged parents. Upon his return, he finds that a rogue AI has freed itself and has taken his mother and father hostage. Rushing to save his family, None's first run-in with this AI, the lording monstrosity that is Zero, does not go according to plan. Left broken and defeated, None is brought back in the nick of time by his childhood toy-turned-loyal sidekick Cat-Kit. With a new body & swanky upgradeable bike, None takes to the badlands to destroy Zero's creations, end the maniacal machine, and save his family. The talents of Teifion & Yoshinori Nakayama are on board to bring our hero to life.
Cat-Kit
While it started its life as a simple gift for None, Cat-Kit has undergone a few changes since those childhood days. After a series of upgrades & experiments, None's parents found a way to give his childhood friend a rather interesting personality, and a voice provided by Derek Daisey & Misuzu Yamada (for the English & Japanese versions respectively). After reconnecting with None, Cat-Kit fixes him up using cutting-edge bionics and cybernetic upgrades and joins Zero as both a mechanic for his bike, and a guide for navigating the brutal world Zero has built.
Zero
Very little is known about their creation, their ascendancy, or how they took over. What's important now is that Zero has taken over None's world and rules over it with their steel monstrosities. Not only that, but to return the favor for bringing him into this world, Zero has kidnapped None's parents. Menacingly voiced by Nate Goodwyn & Ryohei Tsuruta, Zero now rules over this land, creating imposing monsters of metal and grief. The only thing standing in its way? You.