Gripper Will Release A Free Demo For Steam Next Fest
Gripper will release a free demo next month, giving you a chance to try out the thrilling action title on two wheels.
---
Indie developer and publisher Heart Core confirmed they will release a free demo for Gripper as part of February's Steam Next Fest. The game is supposed to come out sometime in Q1 2023, so the fact that the team has decided to put out a demo for it doesn't surprise us. In fact, we were kind of half-expecting it with the eventual reveal of the real release date to follow. But until that happens, we can look forward to trying out a sample of the game when the demo comes out on February 6th, 2023.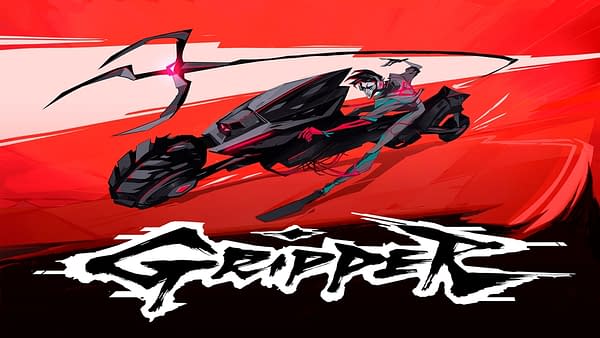 "In Gripper, players enter the burnout seat as None, a cyber biker who is stuck inside a collapsing world. Long separated from his parents, None is jolted back into their lives and forced to save the world from the AI known as Zero. To do so he must race through post-apocalyptic landscapes connected by treacherous tunnels, explore dead lands with the help of his mechanized cat buddy Cat-Kit, and ultimately defeat relentless bosses by gripping and ripping out their hearts. Gripper's core gameplay loop consists of three phases: the Main Hub, Tunnels, and Boss Fights."
"The Main Hub is where players go to upgrade and customize their bikes, install consumables for the upcoming battle, and perhaps most importantly, talk to the adorably intense companion, Cat-Kit. Tunnels feature riding and sliding action set to catchy synthetic beats inspired by the work of Carpenter Brut. Lastly, the Boss Fights feature colossal enemy mechs that symbolize the different stages of grief and each one has a different weak spot that requires a unique approach to survive. By learning the best strategies for each part of the game, players can help set the world right, defeat the great evil of Zero, and even have a chance at saving their parents."