Some cool news for Halo fans as 343 Industries will be beta testing the original Halo: Combat Evolved next month for the Master Chief Collection on PC. The devs posted the information quietly on Halo Waypoint, detailing that they would start work to bring the game into the fold. People who participate in the beta test will be given "multiple areas of limited content to participants of the flighting program". So more than likely, a couple of areas from the campaign and some multiplayer levels to test out. If they don't include Blood Gultch in that mix, they're doing this test wrong. Here are the details for what they have planned for Halo: Combat Evolved.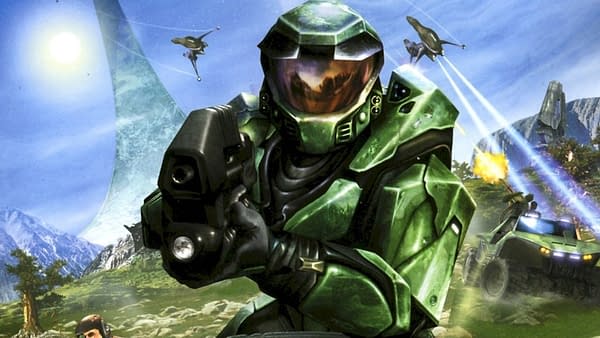 For this title, we are looking to flight and gather feedback on a wider range of content prior to its launch this year. These areas are focused into the following gameplay elements which will include validating dedicated servers, peer-to-peer connections, crossplay between Steam and Windows version, new UI for customization in H:CE, and the next season's progression for H:CE. Below are the core pieces of content that we are aiming to validate and receive feedback on:

Single Player and Cooperative Campaign
Multiplayer
Customization
Progression

Like our last flight for Halo: Reach, we are flighting multiple areas of limited content to participants of the flighting program for H:CE. If you are interested in flighting Halo: Combat Evolved content on PC, please make sure your Halo Insider profile is up-to-date with a verified email, you are indeed opted in for us to contact you, you have opted in for PC flighting, and have your latest DXDIAG uploaded to your profile HERE.
Enjoyed this article? Share it!