Harry Potter: Wizards Unite Has Been Removed From The App Store
It is the end of an era. Niantic and WB Games' Harry Potter: Wizards Unite has been officially removed from the App Store. Here is what players of this game need to know as the game enters its final month.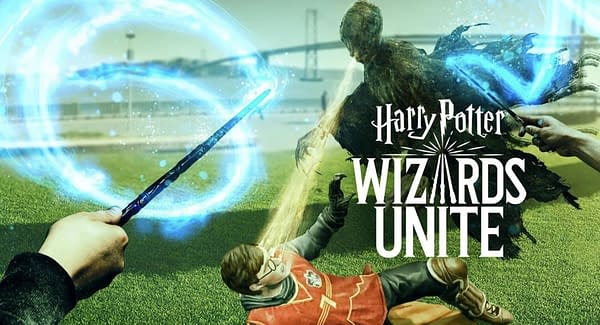 Niantic posted the following letter to the Harry Potter: Wizards Unite community:
Witches and Wizards,

We've enjoyed adventuring out in the real world with you these past few years. As of today, December 13, 2021, Harry Potter: Wizards Unite has been removed from the App Store, Google Play, and Galaxy Store, and players are no longer able to make in- game purchases. As we approach the final chapter of [HPWU], which will be officially closing on January 31, 2022, don't forget that there are plenty of other games developed by Niantic and Warner Bros. Games, as well as other Portkey Games titles that you may enjoy. […] We are grateful for each one of you in our community and look forward to seeing you in the other games and adventuring together again.

– The Harry Potter: Wizards Unite team
In short, this means that all who already have the game on their phone can keep playing until January 31st, 2022. All who do not have the game downloaded will be unable to get it back on their device from the App Store, Google Play, or Galaxy Store. Currently, there is no word on what the final month of gameplay will offer to players. The schedule through December 2021 has been posted with a Brilliant Event (possibly the final Brillant Event) set to begin imminently.
The other games to which Niantic refers are their initial offering of Ingress, their most popular game Pokémon GO, and their new game Pikmin Bloom based on Nintendo's popular Pikmin franchise. Personally, while Wizards Unite certainly had its problems, the largest of which being Niantic's communication with the player base and horrendous marketing, it was still a fun game with a compelling narrative. I'll play to the end and will be sad to see it go.