"Nicol: The Bolasing" Deck Tech Series, Part 1 – "Magic: The Gathering"
Salutations and a happy, happy Chri- What?
Oh. Oh no…
Oh dear gods abov-
AHEM.
It is I, Nicol Bolas, Planeswalker, supreme overlord of the Multiverse, and dragon-god about town! I have decided to commandeer the next few Magic: The Gathering posts by this author in order to firmly place myself within the ranks of Bleeding Cool authordom! Quiver with fear at my Overwhelming Splendor!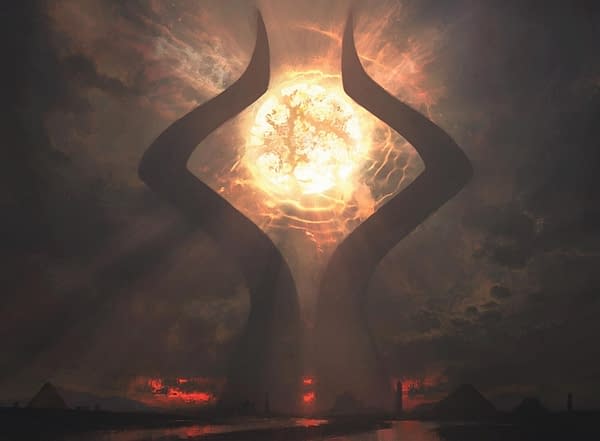 This article will discuss my own, original Oathbreaker deck, modeled after my Deceiver iteration. It is based on a theme of my cohorts in much, much lower places than my own standing.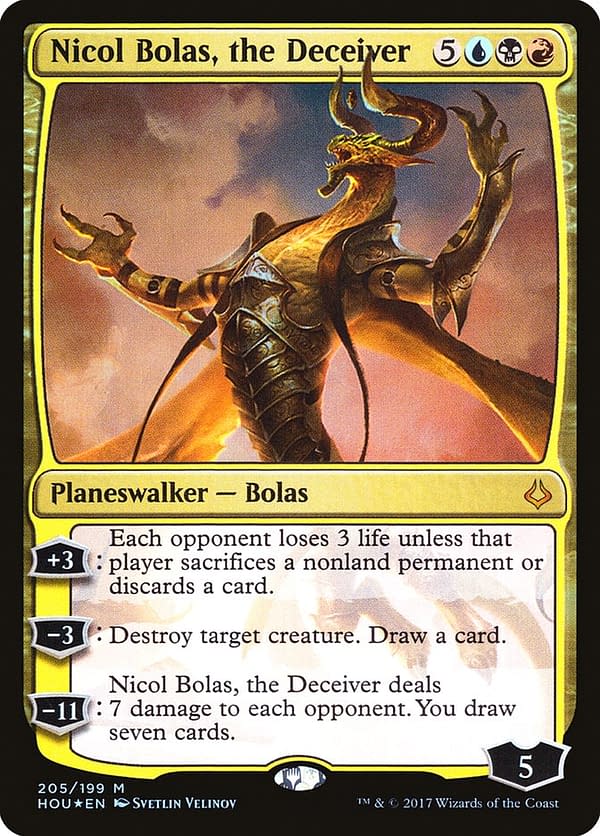 Tremble with fear at the deception, found here!
Inclusions Fit For a God-Pharaoh
My Signature Spell: I have decided to use Slave of Bolas as my Signature Spell, as this deck is very lacking in creatures to defend me. So, without any use for the creatures in my arsenal, I have elected to steal yours – and then make them disappear! I am a very smart dragon. Aren't I?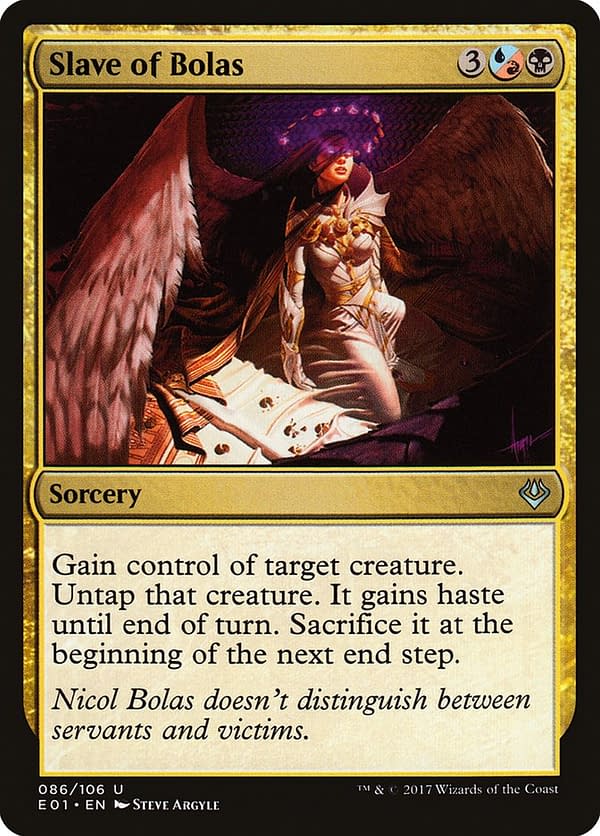 The Chain Veil: Now that Liliana Vess, the pitiful necromancer, is finally in my clutches, I have also a hold on the fabled Chain Veil of Shandalar! This will let me maximize my own usage of planeswalker abilities – including, most importantly, my own!
Deliver Unto Evil: Sometimes, my diabolically evil plans find a snag in their execution (they never fail! They're too big to fail!). In cases such as these, I cast Deliver Unto Evil in order to reclaim what is rightfully mine from even so much as the jaws of death itself!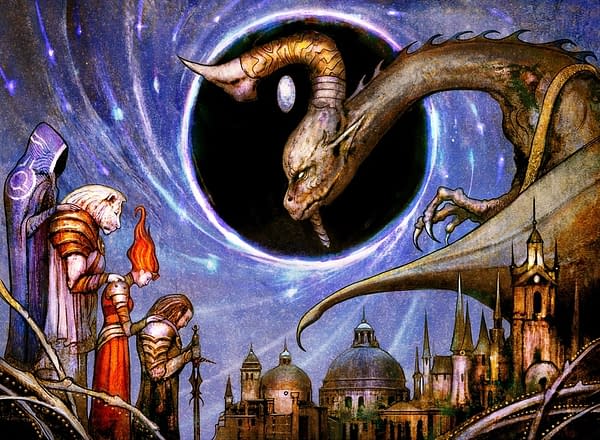 This Is Only the Beginning
So tell me… Do you like this deck of mine? I swear to myself that I, Nicol Bolas, made this deck all my myself – there was no involvement from that useless scrub of an author, Joshua Nelson… I do believe he is currently indisposed at this time. What mirth!
Whatever you think of this deck, it is clearly going to win every single game of Oathbreaker that isn't pitted against another Magic: The Gathering deck featuring myself in command. Long may I reign!