"Harry Potter: Wizards Unite" Launches Today in U.K. and U.S.
Awesome news going into the weekend as Harry Potter: Wizards Unite will officially launch today in both the United Kingdom and the United States. The new mobile title is basically a Harry Potter version of Pokémon GO, brought together through a partnership with their developer Niantic and WB Games. We have a couple of quotes from both companies today about the launch, as well as some screenshots and trailers to show you how the game works. The game will also launch today in Australia and New Zealand for iOS and Android.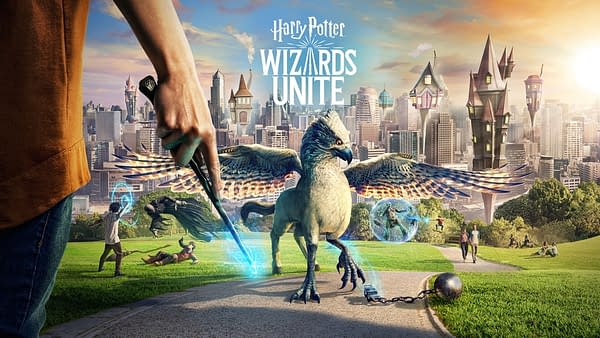 "Today marks the beginning of an incredible journey for fans of the Wizarding World, opening up virtual doorways to remarkable adventures in the world around them," said John Hanke, Founder and CEO, Niantic. "Everything we've learned about augmented reality and real-world game design over the last seven years has been poured into this game."

"We are very pleased to partner with Niantic, the AR gaming market leader, for Harry Potter: Wizards Unite to create a deeply magical and immersive Wizarding World experience for our Portkey Games label," said David Haddad, President, Warner Bros. Interactive Entertainment. "If you are a wizard or witch who always felt the magic was really all around you, Harry Potter: Wizards Unite's combination of unique narrative and cutting-edge AR technology will let you live out that fan fantasy."