Hasbro and Blizzard Come Together for Overwatch Reaper Nerf Gun [SDCC]
During San Diego Comic-Con, Hasbro revealed a brand-new Nerf gun that pays homage to Overwatch's Reaper in the best way possible. The Wight Reaper Blaster is a Nerf replica of Reaper's Hellfire Shotguns from the game, with the added fun of being lightweight and shooting eight blast shots. Here's the full description from Hasbro.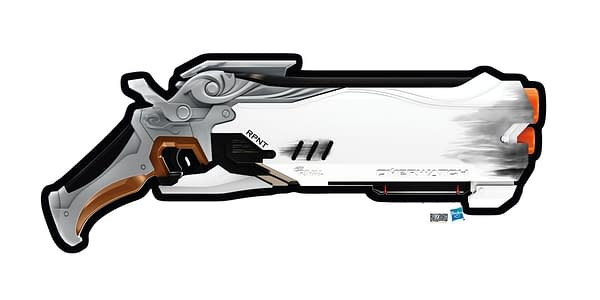 The Wight Reaper Blaster is the first in the series developed in a collaboration between Blizzard Entertainment and the NERF Rival brand to bring the iconic Overwatch accessories to life. Fans of the team-based action game will enjoy custom NERF RIVAL rounds with the Overwatch logo that are specifically colored for each blaster. The blaster will hold eight NERF RIVAL rounds, which it can propel at up to 90 feet per second. It will be equipped with a spring-action mechanism, a ready indicator, and a safety lock.
There's currently no other info on the gun beyond the idea that it will be released sometime in 2019. If this gun doesn't come with a matching pair, that will be a shame as you need two for it to truly be Reaper's gun. Here's hoping they don't go for the predictable cash grab and only sell them in single units and offer a double.