Hasbro announced today that they will be releasing two new versions of Jenga and Monopoly with a Super Mario theme to them. Monopoly – Super Mario Celebration Edition: and Jenga Super Mario will mix up one of Nintendo's well-known franchises with two of their most popular board games. As you might suspect by looking at them both, they won't play quite the way you would expect either version to go as they have their own rules. We got the descriptions of both below as the Jenga game will sell for $20 while the Monopoly version will sell for $30, with both games being released on August 1st, 2020.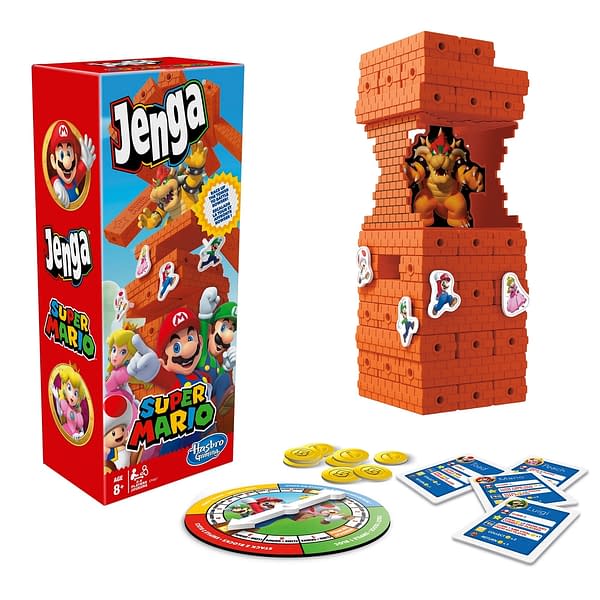 Jenga Super Mario: Inspired by the beloved Super Mario video games, the Jenga: Super Mario Edition game has players racing up the tower as Mario, Luigi, Peach, or Toad. Each character gets its own character card to refer to throughout the game. Players earn points by collecting coins as they stack, steal, climb, and defeat Bowser. But watch out…if the tower falls on a player's turn, they'll lose coins and it's game over. Spin the spinner to find out the next move: How many layers to climb, how many blocks to remove and stack, whether to collect coins, or whether the game will reverse directions. It's a battle to the top as players move their own pegs up and their opponents' pegs down, all while trying not to make the tower crash. It's a great gaming experience for fans of Super Mario and Jenga alike! Available at most major retailers. (Ages 8 years & up/Players: 2-4)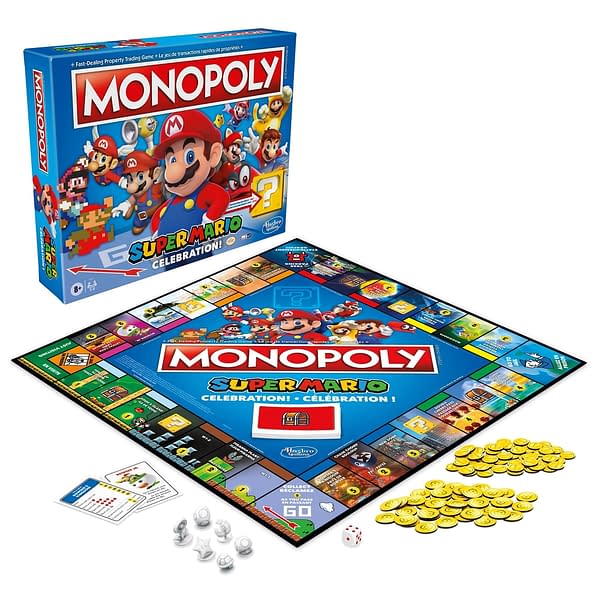 Monopoly – Super Mario Celebration Edition: The Super Mario Celebration edition of the Monopoly game offers action-packed excitement along with nostalgia. Choose from 6 tokens designed with the Super Mario enthusiast in mind, and buy, sell, and trade locations from iconic Super Mario games. It features beloved characters and themes through the years, all the way back to 1985 and the first Super Mario Bros. video game. The Monopoly game features a Question Block with sound effects that can change a player's luck. Toad houses and Princess Peach's castles replace houses and hotels. The board game is a great gift for gamers and a birthday or holiday gift for Super Mario fans. Available at most major retailers. (Ages 8 years & up/Players: 2-6)
Enjoyed this article? Share it!