Blizzard announced a brand new expansion coming to Hearthstone next month as players will be dealing with the "Saviors of Uldum". After all the events that took place over the spring with the various villain expansion cards, you knew the League Of E.V.I.L. would end up meeting their match at some point. Enter: the League of Explorers, with a new set of cards that will boost many of the decks that got punished this last time around and bring some balance to the system again. We have a preview video as well as a brief story description below, as the expansion will come to the game on August 6th.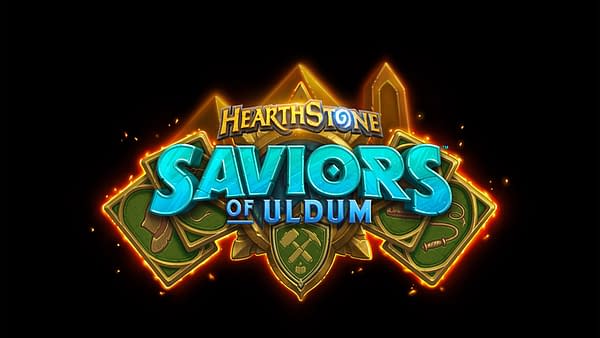 In Saviors of Uldum, players will join ranks with the League of Explorers—a motley crew of treasure seekers and Azeroth's unlikeliest heroes. To get the upper hand against the League of E.V.I.L., players will have to survive such perils as Plague cards with powerful, board-sweeping effects and the Reborn—restless mummified minions that come back to un-life (with just 1 Health remaining) upon being defeated. Would-be heroes can even the odds by completing all-new Quests, a returning mechanic featuring game-changing objective cards that are now easier to achieve and reward players with powerful alternate Hero Powers.

"Starting with Rise of Shadows, and now with Saviors of Uldum, we're refining game mechanics and exploring new ideas that will add even more layers of depth and strategic decision-making to Hearthstone," said J. Allen Brack, president of Blizzard Entertainment. "We think these new cards, as well as the return of fan-favorite heroes from the League of Explorers™ expansion, will continue making this the game's most exciting and competitive year ever."
Enjoyed this article? Share it!