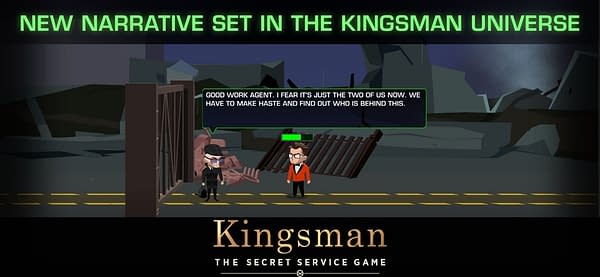 Developer YesGnome is launching their premium mobile title, Kingsman: The Secret Service Game on Wednesday, May 1st. Based on the film of the same name, the action puzzle platformer takes players on a mission to uncover who is behind the plot to destroy the Kingsman base.
Naturally, players control Eggsy ans he eliminates enemies using stylish weapons and a mixture of stealth, combat, and puzzle solving.
Several fan-favorite characters like Gazelle and Valentine all make their appearance in the game. Which puts it at a very odd place in the Kingsman film canon, but that's alright.
Kingsoman: The Secret Service Game will launch on iOS and Android devices on May 1st, 2019.
You can check out the game's announcement trailer below.
Enjoyed this article? Share it!