Hell Let Loose Receives The Battle Of Carentan Update
Team17 and Black Matter revealed this morning that the latest update for Hell Let Loose has been unleashed with the Battle Of Carentan. This update is the biggest so far as they raise the bar and the difficulty for the 50-v-50 shooter. The animation for the game was given an overhaul, along with the audio and some of the mechanics for a better experience in the game. The update also brings with it the new map of Carentan, a city of "strategic significance" in the days following D-Day in Normandy. According to the devs, it's going to focus on a lot of brutal house-to-house, street-to-street fighting, taking place in one of the biggest maps they ever made for the game. best of luck to you in Carentan.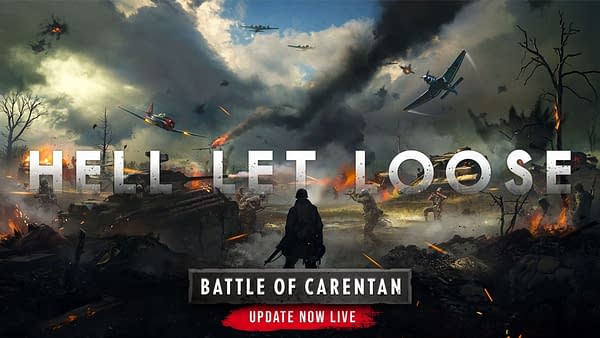 "The battles of Hell Let Loose have been raging in Early Access for over a year now, and with every update that's been released the intensity and nightmare of war has become even stronger, but none of that comes close to what this new update brings. The real world fighting in and around Carentan was brutal and entirely different to any of the other battles held during the war up to that point, and it's that experience that we've aimed to reproduce as best and as accurate as possible for our incredibly passionate and growing community of players. The animation overhaul is the icing on the cake for all of this – it pushes everything that bit further," said Max Rea, Studio Head of Black Matter.

"Hell Let Loose is such a remarkable game, not only for Black Matter, but for Team17 too. It's quite unlike any other title in our portfolio, and that's what makes it particularly special to work on. The new update brings us closer to fulfilling our true vision for Hell Let Loose, and we look forward to further improving the experience as we approach a full launch," said Chris Coales, Producer at Team17.