Posted in: Avalon Hill, Board Games, Games, Tabletop | Tagged: HeroQuest, HeroQuest: Rise Of The Dread Moon
---
HeroQuest: Rise Of The Dread Moon Expansion Announced
Avalon Hill dropped details about a brand new HeroQuest expansion this week, as Rise Of The Dread Moon comes out July 15th.
---
Avalon Hill decided to reveal a brand new expansion for HeroQuest this week, as Rise Of The Dread Moon is on the way this Saturday. For the first time in 30 years, the series has received a brand new tabletop expansion that will provide you with a new story and content for the game. Players who pick this up will be getting a never-before-experienced story that introduces new tactics and challenges for heroes to overcome. You'll be able to take on all-new monster types, with never-before-seen spells and abilities that you'll need to find your way around. As well as the epic conclusion to the Elethorn saga that you may have encountered in The Mage of the Mirror Quest Pack. You can read more about the expansion below as it goes on sale July 15th for $45.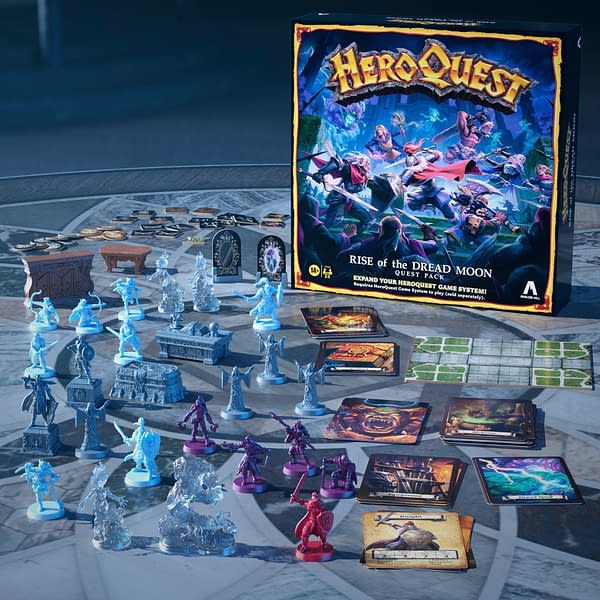 "The dramatic story of treachery and unrest in the elven kingdom continues in this HeroQuest Rise of the Dread Moon expansion! As a brave knight, you're challenged to finally free Elethorn from the clutches of Zargon. Embark on dangerous quests, as you seek the aid of the Cadre of the Raven's Veil to help stop Zargon's forces of Dread from destroying the kingdom. Navigate through a dark labyrinth of waterways, an underground city, and more perilous locations. But be wary—for Zargon's forces grow ever stronger with the rise of the Dread Moon! Immerse yourself in the adventure with 10 daring quests, stunning artwork, 29 detailed miniatures, and full-color tiles. Requires HeroQuest Game System to play (sold separately)."
"This launch coincides with the first-ever HeroQuest Day, marking a day full of streaming & questing playthroughs. Three top influencers will live stream playthroughs of HeroQuest, including a playthrough of an original quest designed to set up the Rise of the Dread Moon story. The original quest will then be available for players to download for free."
---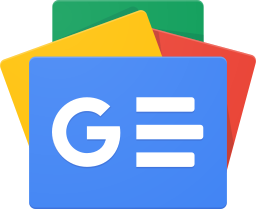 Stay up-to-date and support the site by following Bleeding Cool on Google News today!