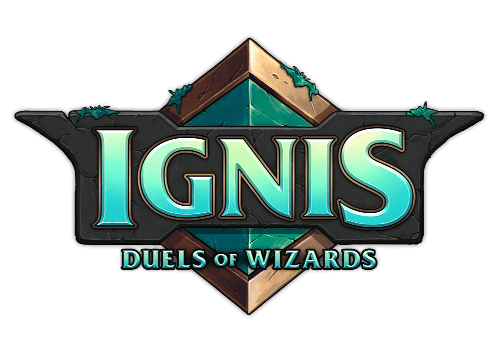 Ignis: Duels of Wizards is a fast-paced, battle arena based on magic duels, as you might imagine from the title. The game's unique fighting mechanics allow players to customize the path of every magic projectile fired which makes for short, vicious fights. Quick matches with dynamic upgrades create a unique experience of the intense rivalry, that requires both fast reflex and tactical skills.
Players can choose between powerful playable wizards, each of them uses a different style of magic – like elemental powers, alchemy or shamanic voodoo. Every hero has a unique, "theme" based set of attacks, spells and passive abilities, that can be dynamically upgraded between rounds of duels like your typical MOBA.
Ignis has now entered its Alpha test phase which offers single match (offline, online, vs CPU, vs other player) and 6 characters (from 8 planned). The full version of the game will come with complex single player campaign, new spells, more characters and minions, and new gameplay features.
The single player mode will include a full campaign, revealing the backstory of each character as well as the lore of the whole in-game universe. The campaign mode resembles popular titles form fighting games genre. Set of duels will allow players to experience fighting with all the playable wizards, learn their strengths and weaknesses. There will also be separate singleplayer modes with features altering the flow of the game.
However, the highlight of Ignis is its multiplayer mode. Ignid has a local split-screen multiplayer so players can compete on six different arenas with adjustable properties or join forces against constantly learning AI. Online multiplayer includes ranked duels in which players can compete worldwide.
You can check out the game in action below.
Enjoyed this article? Share it!