Twitter has become abuzz this afternoon as images of the gaming controller for the new Google gaming console have emerged. Ahead of GDC 2019, a website called Yanko Design showed off the first images of the controller for what's being called Project Stream, displaying a white controller with what appears to be a mix of Xbox One and PS4 features into a wireless controller. The standard D-Pad and four buttons are here, along with dual sticks and a center G button that appears to be the power button. Two sets of L and R buttons at the top, a microphone button, home button, and menu button. A diagram on the website also shows the back of the controller has a compartment where the charger would normally be, so this will be battery operated and not chargeable.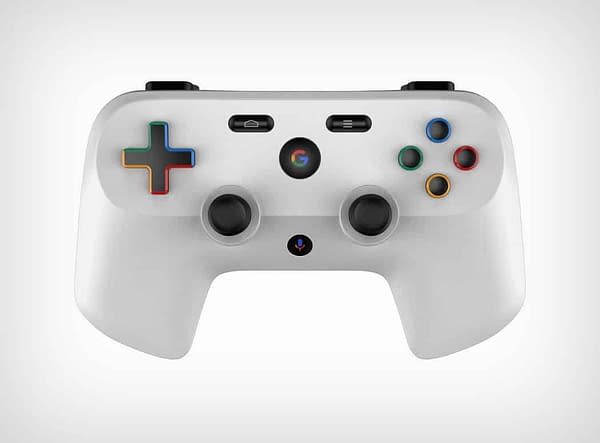 Beyond the description of the project on their website, there's not much else to talk about other than if you look up "Google controller" on Twitter, you'll find the response less than positive. The main complaints being that it looks too wide and the hand grips are poorly designed. We're withholding judgment on it until we can see it up close at the event starting on March 18th, but so far it's clear that people are mostly unhappy and confused as to what this thing looks like and is supposed to be. We'll see what Google has to say about the design as a whole after seeing reactions to it online.
Enjoyed this article? Share it!