Indie Action-RPG Tower Of Time Coming To Switch, PS4 & Xbox One
Indie game publisher Digerati, in conjunction with developer Event Horizon, has announced the upcoming launch dates for their action-RPG Tower of Time for various consoles. Tower of Time will release for the PlayStation 4 on June 23rd or 24th, the Nintendo Switch on June 25th, and the Xbox One on June 26th.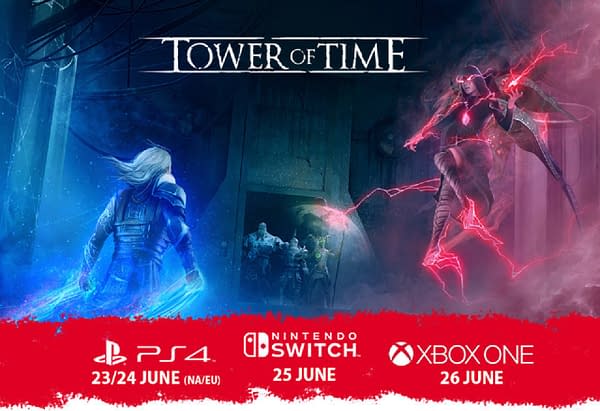 Tower of Time is an indie action-based role-playing game with a 50-plus hour storyline, a beautifully-handcrafted aesthetic environment, and a system that allows for tactical depth. According to a press statement emailed to us, players of this indie game "lead the ultimate party of heroes into the Tower of Time, a vertical battleground filled with lore, mystery, and combat." The key to winning in combat, which can be likened to a "puzzle of magic and mettle," is to use the "Arrow Time" combat system to speed up or slow time in the game. Already out on PC, it's received a 9/10 rating on Steam. With a new control scheme for console gamepads, Tower of Time is sure to continue to delight players.
According to Digerati, Tower of Time's key features include:
7 distinct classes, a complex skill system, rich equipment and alignment systems, crafting, enchanting and more
Divide the battlefield with walls of stone, manipulate gravity, unleash torrents of flame, and more with myriad spells
150 different enemies and 50 bosses, each with unique skills and tactics
Hand-crafted levels, unique Combat Challenges, multiple modifiers and five difficulty levels
Gamepad friendly control scheme implemented for console players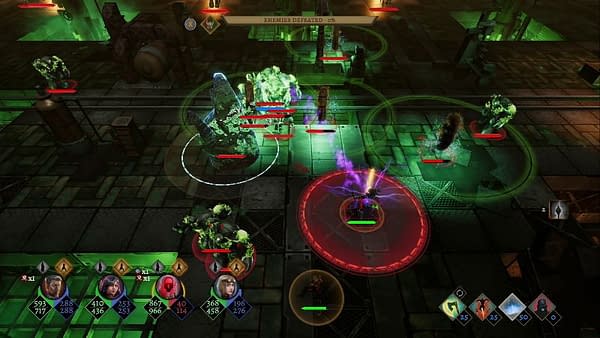 What do you think of this indie game, for those of you who have played it on PC? Is Tower of Time a fun game? Let us know any thoughts and recommendations you may have!