Posted in: Games, Video Games | Tagged: indie dev, indiedev, The Cycle, yager
---
Indie Developer Yager Releases a New Trailer For Latest Game The Cycle
This week, German indie developer Yager released a fresh new trailer for their upcoming first-person shooter called The Cycle. The game puts the player in a situation where they'll need to make alliances in order to complete quests, while others in the world are trying to do the same thing as anyone can attack anyone. The company released the trailer below this week, along with some additional photos showing off the game. We have the description for you as well, and if you're interested in trying out their alpha in August, you can sign up here.
In The Cycle the explored galaxy is controlled by massive Factions, but the mysterious outer reaches are still up for grabs. In their race to control these frontier resources, the Factions need contractors to do their dirty work. You are one of these contractors, competing for objectives such as collecting minerals or hunting wildlife while being careful to avoid or take down the competition.

Features:

A new Frontier: Explore the world of Fortuna III – a hostile, beautiful new world, full of fortune, alien life, and other players looking to take its riches.
Storm: The cycle leaves only a narrow window of opportunity – stay too long, and you will be trapped on the planet.
Pacting: Players can meet on the surface of Fortuna III and join uneasy alliances with one another as they complete contracts.
Black Market: Players have a wide arsenal of weapons and gear available to them, all with different playstyles, that can be purchased during a match.
Crafting: Players can spend their precious credits on creating new gear to take into the next match.
Quests: Shooting may give you an edge – but the best prospectors are those who can take on dangerous jobs for factions during a match.
Customization: A wide selection of gear that players progress through, tailoring their character to their individual playstyle, with more options regularly added.
---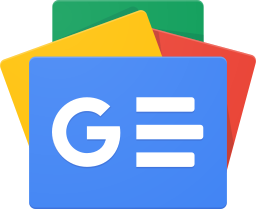 Stay up-to-date and support the site by following Bleeding Cool on Google News today!