Interview: Jerry Holkins Talks Acquisitions Incorporated Dungeon Manual
Earlier today we talked about how Penny Arcade announced they're releasing a new D&D book with Wizards of the Coast called Acquisitions Incorporated Dungeon Manual. But the annoucnement is so fresh, we don't have a ton of information about what wwill be going into the book. To shed a little light on the matter, Penny Arcade co-creator and Acquisitions Incorporated's Omin Dran, Jerry Holkins, briefly chatted with us about the creation of the book and some of what you'll find inside.
Jerry Holkins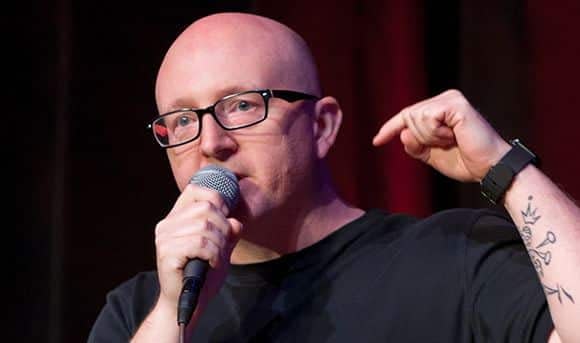 BC: Hey Jerry, how have things been since we last chatted?
Holkins: Busy. Been working on a lot of secret stuff, some of which is much less secret since our last conversation!
How did the discussion first come about to do something with D&D beyond the regular podcast stuff?
People have been asking about a book for a few years now. I think because they enjoy the show at PAX or on Twitch, and at some level, they want to explore some of those concepts at home. At its core, Acquisitions Incorporated is really a kind of medieval office comedy, a farce. It's broad; everybody knows the rules and the tropes. What's fun is that you get to go in and mess with those tropes once they're all established.
Did you know you wanted to do Dungeon Manual at the start, or were there other ideas on the table and that's what it eventually morphed into?
The truth is that Acquisitions Incorporated is something I could work on for the rest of my life. With the incredible team we've built, and Elyssa Grant's expert shepherding of the project, we could make a book like this every year – but let's not get too far ahead of ourselves. All I can say really is that I know exactly what the next book should be about and I'd love an opportunity to prove that.
When creating the book's narrative, how much of Acquisitions Incorporated's history and lore did you want to reveal and how much did you still want to keep hidden for the purposes of storytelling and mystique?
There are a couple things in there that we want to stand out, lore-wise, but the main thing we're trying to accomplish with this book is to offer DMs and players a canonical document that gives them access to as much of our weirdness as they want to have in their home games. We want to set the table. The hope is that we'll have an opportunity someday to poke around some of the questions people might have about AI, in addition to investigating some of the other factions that make up our little corner of Faerun—things that the stage and stream games never have an opportunity to cover.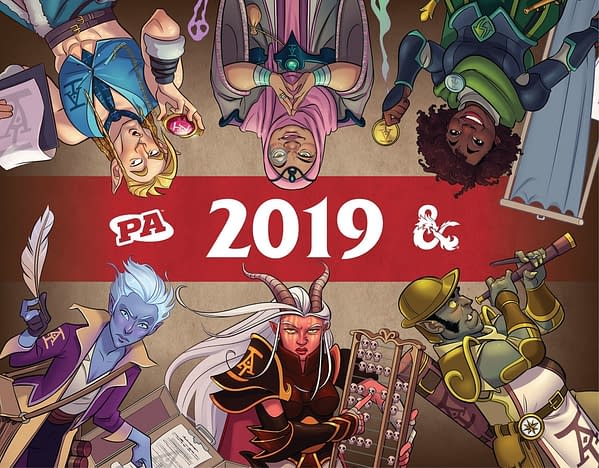 Are there any options to work with AI members from either show as NPC's or even enemies?
One of the things we do offer is a healthy selection of canonical Acquisitions Incorporated personalities, alongside a ton of other goodies, and frankly, it's my hope that people do use this material to serve Dran Enterprises—the malevolent organization operated by Omin's sister, Portentia Dran. Or even The Six, a shadowy group whose only purpose is to dismantle Acquisitions Incorporated brick by brick.
Have you included any kind of missions into the Dungeon Manual, or is this strictly a "here's how to build your own" kind of scenario?
Well, philosophically, we think of things like the characters and NPCs, lore, professions, so forth to be like the raw ingredients you might use to make an adventure. If we didn't also include a recipe—a best-practices way of using those ingredients—I think we'd be missing an opportunity.
Is this the only AI/D&D book you plan on doing or are you hoping to make some adventure modules down the road?
God willing and the creek don't rise, I'd love to take another crack at it.