One of the subtle mobile titles that's been gaining traction over the past year has been TradeOff, which basically teaches you the ropes of stock trading. The game is free to play, but if you dare risk your own cash, there are other chances to buy- in and earn some big winnings. But ultimately the game does teach you the ups and downs of trading and how it works with real market numbers that happen in realtime. One of the big investors in the game has been YouTube gaming personality Will "BigTymer" Johnson, who we had a chance to briefly what with about what he's been up to and the game in general.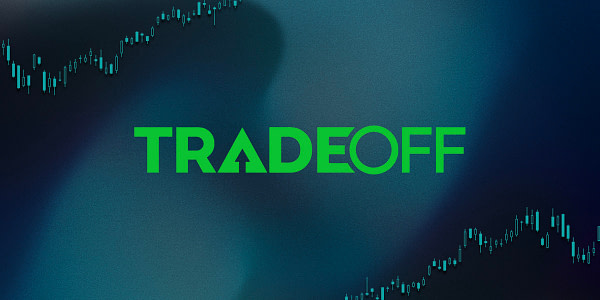 BC: Hey Will! How have things been going lately?
BigTymer: Things have been great! I'm involved in a few really cool projects this year and just trying to keep my head down and work hard.
Your channel is still doing pretty well. How's it been keeping up with YouTube's changes over the past few years?
It's always a challenge, but that just comes with the territory. At the end of the day, YouTube is still a place that allows personality to shine, so as long as you stay true to who you are, the viewers tend to stick around and support what you're trying to do.
What games have you been checking out lately and enjoying beyond channel content?
Most of the time if I'm gaming, I'm making content. Escape From Tarkov and Cuisine Royale have been my games of choice lately, though.
How did you come across TradeOff? What were your initial thoughts on the game?
I was introduced to the game and team by a friend who was already involved. My initial thoughts were that people needed this. They needed something that would pique their interest in finance and investing, but also indulge their gaming hobby.
What made you want to get involved more with the game beyond just playing it or showing it on your channel?
I've been trading actively for the past six years, and run a trading education platform at GreenWallst.com, so for me it was just the perfect fit that blended both aspects of my life, which is gaming and trading.
How did the decision come about to invest in the game and help it grow?
Playing it myself and realizing that the price action on the game actually does mimic how stocks in the real world trade. I knew that by playing this regularly, people could start to better understand stock price movement and use those skills in the real world.
What are some of the biggest changes you've helped add to the game since getting on board?
I'm constantly working with the team at TradeOff and their designers to help tailor this game towards the gaming community. It's a space that I understand well and know what will draw a crowd, so I've been able to give a lot of input on many of the design aspects, animations, style, and tournament formats.
How has it been working with the devs and the community to make the game better?
Nothing short of incredible. The devs are honestly great to work with, eager for feedback and quick to make changes. My personal community has come out and supported the game any chance they get. Every time we play TradeOff on stream, they're the first ones to join the tournaments with me and give plenty of feedback and criticism that allows us to continue to improve every day.
For those who have never played it before, what would you say is the best selling point to try it out?
There's such little risk. At no place in the world's financial markets, can you trade equities or assets for a large amount of money, without risking a large amount of money. At TradeOff, you can trade that same price action, for a chance to make thousands of dollars, while only risking a small buy-in.
Is there anything else you'd like to talk about or promote while we're here?
That's it for me! Trading and investing can be an intimidating subject, but we hope that TradeOff allows you to take that leap and start taking your finances, and your future, into your own hands.