Today we found out that Iroha will be the third DLC character coming to Samurai Shodown, and they will be added to the game next week. One of the more, shall we say, controversial characters in the series, Iroha was introduced back in Samurai Shodown VI. At the time the developers basically made the character to be motivated by love, and as time progressed in the development phase, she was turned into a maidservant that was specifically added to the game to target male players. To the point where she even bows to the player and speaks to them before a match begins. It's basically the fighting waifu you wish you had. So it shouldn't come as a surprise to anyone that the character received some backlash at the time for the nature of her appearance and personality, and that when this version of the franchise was introduced, the developers said she probably wouldn't be added because she was too provocative.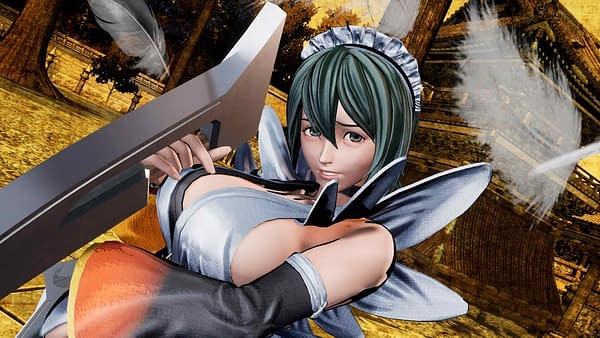 Probably was the keyword there because cut to a year later, and here we are, with Iroha in the game. When SNK took a poll of characters they'd like to see added as DLC to the game, she took 2nd place. So even though they knew she would be controversial for some, they were willing to add her in. We have her short bio below as well as the trailer showing her off, as she will be coming to the game on May 13th.
Iroha patiently dotes on her young master. One day, a sudden darkness falls over the land, and her master's wellbeing drives IROHA to pick up her weapon, as nobody will get in between their love. Her beauty is beyond compare, and her fighting style is as graceful as a crane.
Enjoyed this article? Share it!