It's been a long time coming with fan requests, but Judge Magister Gabranth has been added to the roster of Dissidia Final Fantasy NT. One of the major villains from Final Fantasy XII, the character's pack is now available to be added to both the regular and free editions of the game. Enjoy his trailer below as you see him get up-close-and-personal with everyone while kicking them back quite a ways from his attacks.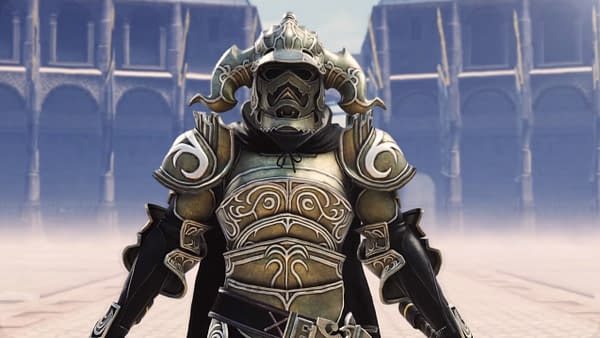 Gabranth brings a whole new style of fighting to the epic arena of Dissidia Final Fantasy NT today, using his unique and varied skillset to dominate enemies and claim victory by any means necessary. Gabranth boasts six different exclusive EX skills and two common EX skills including Prison of Vengeance, Shield Oath and more, that he can use to bolster his allies.

The 'Gabranth Starter Pack' includes the iconic character alongside three alternate appearances and three weapons, as well as additional special chat messages. Also available is 'The False General Appearance Set', which provides three additional appearances for the formidable character, and the 'Mace of Themis/Redemption' weapon pack, which includes a unique fourth weapon.
Enjoyed this article? Share it!