Posted in: Games, Microsoft, Minecraft, Nerd Food, Video Games | Tagged: cereal, Food, Frosted Flakes, kelloggs, minecraft, Mojang
---
Kellogg's Frosted Flakes Partners With Minecraft For New Promotion
Kellogg's and Minecraft have come together to add special green Creeper marshmallows to Frosted Flakes for a limited time.
---
Kellogg's and Mojang have come together for a new promotion, as Frosted Flakes will be getting a little blocky with Minecraft. As a bit of a follow-up to the 2020 cereal the two came together on, this is a crossover of sorts where you will be able to get specially marked boxes of Frosted Flakes (as you can see here with Tony the Tiger about to get his game on) that come with square marshmallow bits (which they're calling "Creeper Bit" marshmallow blocks) that resemble the creatures from the video game. Nothing too special, as they are primarily green to remind you it's a Minecraft reference, and none of them are dressed up to look specifically like the creatures. But it's still kinda cool to have a cereal like Frosted Flakes with a bit of a change, even if it is for a limited time. You can read more about this crossover as we have a couple of snippets from the press release below, as they are on shelves now for a short time.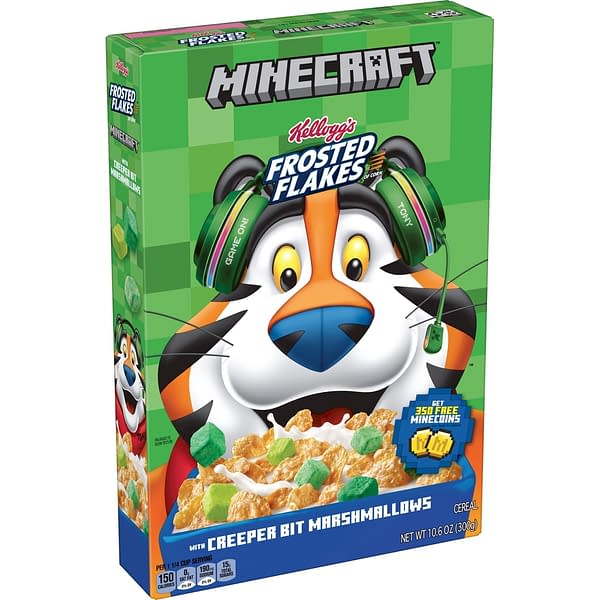 The limited-edition cereal features Kellogg's Frosted Flakes and green squares of "Creeper Bit" marshmallows that evoke Minecraft's famously pixelated block look, so each delectable spoonful brings the dynamic world of Minecraft to life. Even sweeter? Every box of Kellogg's Frosted Flakes Minecraft includes a code to redeem 350 Minecoins to build on the fun at the breakfast table and take it into the Minecraft universe!
"There was such incredible fan reaction following our first partnership with Minecraft, we had to bring it back again — this time with Kellogg's Frosted Flakes," said Laura Newman, senior director of brand marketing at Kellogg Company. "Many Kellogg's Frosted Flakes fans are gamers, and Tony made his streaming debut last summer, which is why we're so excited to introduce another flavorful gaming-inspired experience with this new Minecraft collaboration."
---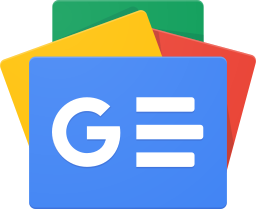 Stay up-to-date and support the site by following Bleeding Cool on Google News today!