Posted in: Games, Mobile Games | Tagged: HumaNature Studios, Kimono Cats, Mobile
---
Kimono Cats Will Receive Its First Major Update Next Week
Those of you who have been playing Kimono Cats on iOS will be happy to now Version 1.1 is on the way on June 9th, 2023.
---
Mobile game developer and publisher HumaNature Studios announced this week that they are giving Kimono Cats its first major upgrade since launch. The village builder meets dating sim has been enjoying a moderate amount of success as an Apple exclusive so far, and soon players will be able to experience an overall upgrade to the game. On June 9th, Version 1.1 will launch with a ton of new content, upgrades to the game, and multi-language support. We got the dev notes and the latest trailer below showing off the update.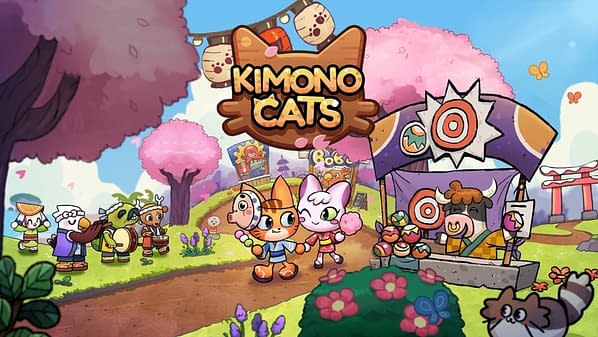 "Expand the feline protagonist's village into a glorious new home for them and their prospective companion by building houses, shops, restaurants, and trees. Keep up with maintenance by watering flowers and clearing pesky cobwebs. In version 1.1, complete one of 20 new quests with challenges to unlock new items for the borough, including hot air balloons, arching rainbows, and a UFO. It takes a village to build a village, so show off the burgeoning hometown to friends with the new photo feature allowing players to automatically save snapshots to their device. Play online to send gifts and messages to fellow cat lovers, and don't forget to sign the guest book! Invite friends to come visit – but make sure the village has plenty of shops so they can spend their tickets for bonus spins."
"Go on a stroll through Matsuri Festivals with a cute cat companion in tow, shoot darts at bubbles to trigger mini-games and positive events like cheering up a crying child or giving a sweet treat to the cleaning lady, but avoid bad bubbles like an ugly matsuri mask, flowers with bees…or poop on a stick. Don't worry too much, though, even bad bubbles have value, with rewards available for filling out version 1.1's Bubble Catalogue. Play mini-games to win not just rewards but also your companion's heart, like the all-new mini-game where the cats must commandeer an out-of-control ramen cart while avoiding obstacles and collecting rewards in record speed. Play Kimono Cats for a few minutes or hours on end, enjoying mini-games and building the village, all without timers or ads thanks to Apple Arcade."
---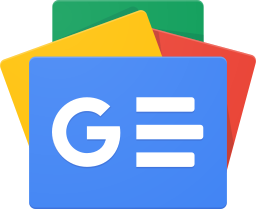 Stay up-to-date and support the site by following Bleeding Cool on Google News today!