DANGEN Entertainment announced this week that their soundtrack is going to get much more '80s as Vince DiCola will be providing the music for Kingdom of Night. One of the game's stretch goals for the company on Kickstarter was met, meaning that they would be able to afford to bring on DiCola as part of the production costs to give their soundtrack a bit of a kick with a vital theme song. So not the full soundtrack, but still, they're probably going to get an amazing theme song out of it! DiCola has been making and contributing to movie soundtracks for decades now, having a hand in Rocky IV and Transformers: The Movie. Here's a little more info on DiCola and the game from their press release.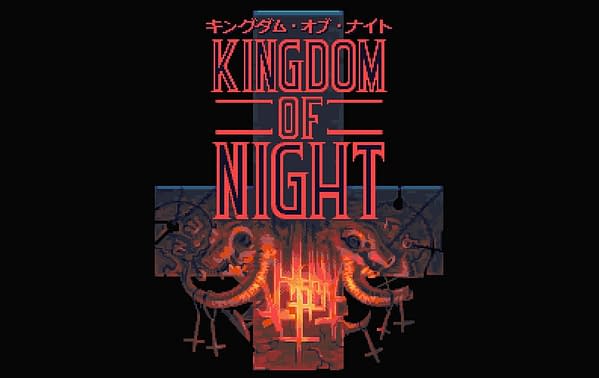 Vince DiCola is an Italian American platinum selling artist. He co-composed eight songs for the John Travolta starring and Sylvester Stallone directed film, Staying Alive in 1983. DiCola and co-composer Frank Stallone received a Grammy nomination for their work on Staying Alive in the category of Best Album of Original Score written for a Motion Picture or Television Special. Vince was also nominated for a Golden Globe for the song, "Far From Over".

In 1985, Vince's soundtrack to Rocky IV went platinum with over one million copies sold. Vince's cues from this classic selling soundtrack have been used in radio spots, TV commercials, sports programs, other outlets as well as everyone's workout playlist for over three decades.

Kingdom of Night is an isometric, story-driven, action-RPG set in small-town USA in the 1980s that follows the story of young John, who is awoken one night by the kidnapping of his neighbor Ophelia, and sets out into the town at night to fight back against a demonic invasion and rescue Ophelia before it's too late. The aesthetic of the game is an ode to 80's action, horror and fantasy, and has been labeled, "Diablo meets Earthbound."
Enjoyed this article? Share it!