Konami Announces Yu-Gi-Oh! TCG World Championship Returns For 2023
Yu-Gi-Oh! TCG is getting back into esports competitions in a major way as the World Championships 2023 has been announced.
---
After a rocky couple of years with the pandemic, Konami revealed today that the Yu-Gi-Oh! Trading Card Game World Championship is back for 2023. Not a lot of details were released about the event, only that we know it will take place in Japan sometime in August 2023, and this will have more than just a singular competition. Aside from the obvious physical TCG taking center stage, the company will also be holding competitions for Yu-Gi-Oh! Duel Links and Yu-Gi-Oh! Master Duel. All of which will have their own tournament structures, competitions, and prizes. The company will also be taking this opportunity to celebrate the game's 25th anniversary, as they are planning out events and content for the year leading up to a massive celebration they have yet to reveal. You can read the official statement of the event below as we now await details.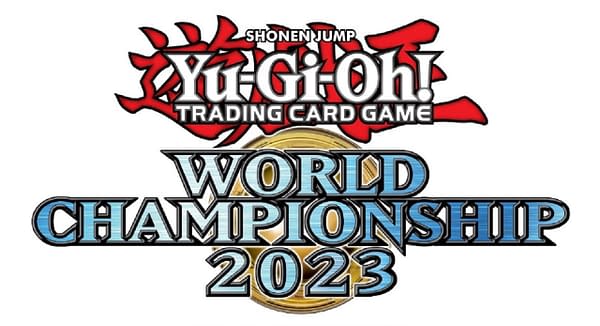 "Following the global events of recent years, it will mark the first time the tournament is due to be held since 2019. Konami currently plans to hold the Yu-Gi-Oh! World Championship 2023 this August in Japan. Konami is planning the Yu-Gi-Oh! World Championship 2023 to feature three separate tournaments for the Yu-Gi-Oh! Trading Card Game (TCG), Yu-Gi-Oh! Duel Links, and for the first time since the game's launch, Yu-Gi-Oh! Master Duel! Information regarding the qualifying rounds for World Championship will be announced through the official Yu-Gi-Oh! TCG and digital games' websites and social media channels and through in-game notifications."
"Alongside today's announcement, Konami is excited to share a special promotional trailer for the Yu-Gi-Oh! card game's 25th-anniversary project. The Yu-Gi-Oh! card game will celebrate its 25th anniversary on February 4, 2024. Today, the TCG and digital titles, including Duel Links and Master Duel are loved by millions of fans all across the globe. To mark 25 years of Dueling, Konami will launch its 25th-anniversary project in 2023, including the release of commemorative products and a variety of other promotions worldwide."