Konami is planning to have the latest Bomberman game available at launch, but the real news that's captivating everyone is that they seem more focused on letting you know what the name means than actually promoting the game and gameplay. In a Reddit article that's been gaining more traction this week, a Konami social media official poorly tries to explain what the R in Super Bomberman R really means.
R is a throw back feel for the Devs. to when games could simply have a letter and allow that letter to carry many meanings. It symbolized Returns & Reborn because this game is such a homage to SNES and SB3. But it also mean Rangers, to represent the diverse and colorful group of Bomberman characters who patrol the galaxy.
So to be clear, the R has a triple meaning behind it. It's good to know, especially since there's absolutely nothing else Konami has revealed about the game beyond the 30-second clip and random reviews online of what people were able to experience at PAX South. The gameplay itself looks cool and is a nice throwback to the original while retaining newer elements, it's just a shame that the only major info we're getting on Super Bomberman  R pertains to the name.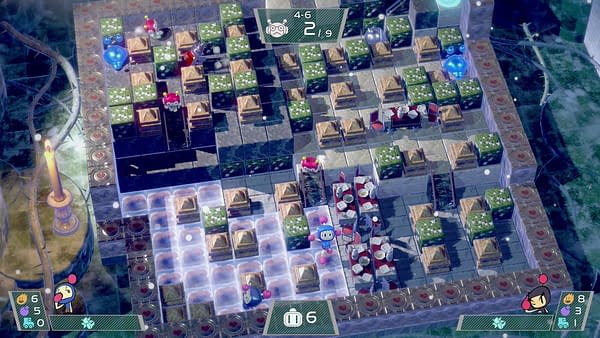 Super Bomberman R will be available at launch on March 3.
Enjoyed this article? Share it!