After a bit of beta testing and going through the usual hoops when it comes to being in Early Access, 505 Games announced today that Laser League will finally get a proper release in May 2018. The game's formal release is being set for May 10th and will be released on PC, PS4, and Xbox One. The Roll7 developed team battle game puts you and two others against another team of three in arenas where basically anything that glows like a laser will kill you. No price point has been set yet for the game, the only info that's out is that the Steam version will be getting a bunch of bonus content, while a DLC pack will be sold later for all systems for $2. Here's a brief description of the game and the announcement trailer below.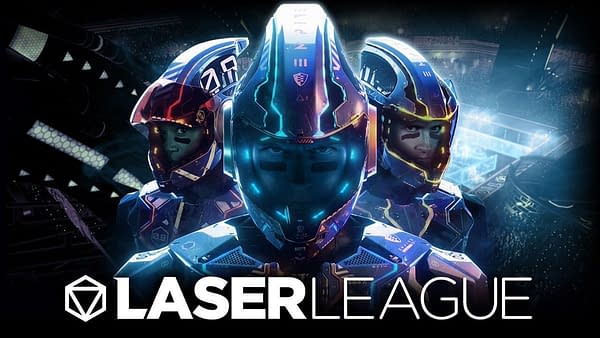 Battle against the opposition for control of nodes that bathe the arena in deadly light. Evade rival coloured beams, and fry your opponents with speed, strength and strategy. Activate special offensive and defensive abilities to give yourself an edge at the crucial moment. Always be on the lookout for game-changing power ups on the arena floor. LASER LEAGUE is the exhilarating, high-octane contact sport of the future. Known for the award-winning OlliOlli series and NOT A HERO, Roll7 bring their trademark addictive gameplay to an original vision of near-future competition. Like all great sports it is immediately understandable, but rewards dedication with deceptively complex strategic possibilities. Find the perfect blend of classes for your team, and wage neon war online or with up to eight players around a single screen.
https://www.youtube.com/watch?v=uXMMqh_7_VQ
Enjoyed this article? Share it!