"LEGO Star Wars: The Skywalker Saga" Gets A New Sizzle Trailer
Warner Bros. Interactive Entertainment and TT Games released a new trailer this morning for LEGO Star Wars: The Skywalker Saga. It's been a minute since we've seen anything from the game. The last time we got to check it out was back at E3 2019, where they teased a lot of stuff and showed off part of the game. But they didn't really delve too deep into everything you could do.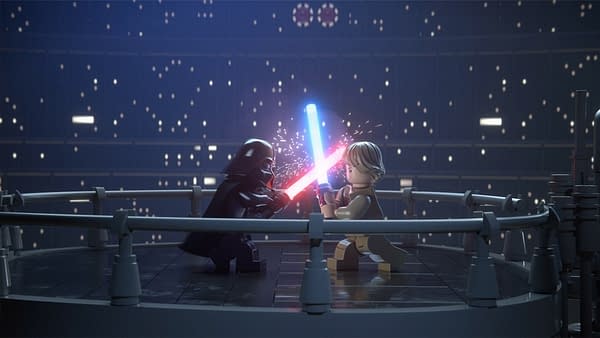 The sizzle reel, while cool, shows us the same trailer we saw back at E3 2019. This is a brief introduction of all nine films in LEGO form, along with a little bit of voice acting. With the voice of Billy Dee Williams insisting they fixed the Millenium Falcon during The Empire Strikes Back. It's a cool little preview, but you know, we wish there was more here. LEGO Star Wars: The Skywalker Saga is set to be released sometime in 2020. We're assuming the summer at the earliest after everyone has had a chance to see Star Wars: The Rise Of Skywalker, either in the theater or on Blu-ray, so they're not spoiled by Episode IX's content.