One of the last games we checked out at the end of PAX East this year was a cool RNG indie title called Dicey Dungeons. This game is so indie it only has three people working on it as you have Terry Cavanagh as the designer, Marlowe Dobbe as the artist, and Chipzel for the music. The game looked appealing to us both because it involved RPG elements and because it had living dice trying to play specific roles. You play on a map that works a little like Super Mario Bros. 3 in a way, where you take your character of choice and make your way through each section defeating enemies and claiming treasures to help you. Each dice has a specific job role that has advantages on playing, whether you be a fighter, a rogue, an engineer, or another role.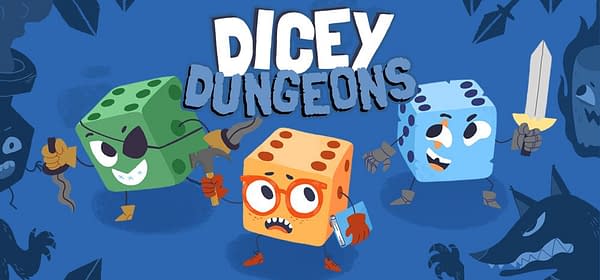 As you can see from the pics below, you roll dice and use them to power certain attacks based on what you rolled to deal damage, heal yourself, cast special abilities, and more. As you progress you earn XP and level up and gain more powers to fight bigger enemies that come your way. A lot of the game is based on the luck of the role, but an equal part to this is how well you strategize with what you've been given. I had a lot of fun with Dicey Dungeons and I can't wait to own and play this down the road. Right now, the game is set to be released in the Spring of 2019, but no official date has been given for the game.
Enjoyed this article? Share it!