Logitech Reveals The G604 Lightspeed Wireless Gaming Mouse
Logitech introduced a new product this morning as they unveiled the new G604 Lightspeed Wireless Gaming Mouse to the public. The big promotion behind this is that it's a fully functional gaming mouse that was also designed to be used in other aspects beyond just gaming. It's an everyday kind of mouse that can also make you an amazing player. You can check out the full specs here, as the mouse is officially on sale now for $100.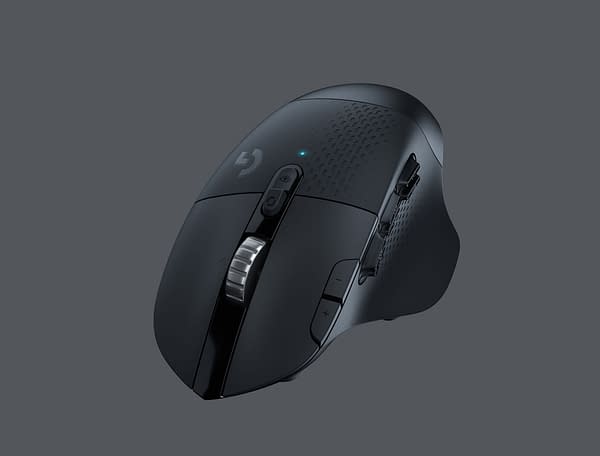 "If you're into games such as Fortnite and WoW Classic, then this just might be the mouse you're looking for," said Ujesh Desai, vice president and general manager of Logitech Gaming. "The G604 Lightspeed was designed to have six thumb buttons, so you can play at your best, and fly through actions and tasks in a heartbeat, giving you complete control. When you combine this with our Lightspeed Wireless technology you get freedom of movement to take your game even farther."

The G604 Lightspeed features Logitech G's exclusive Lightspeed Wireless technology for lag-free connectivity, as well as Logitech G's best-in-class High Efficiency Rated Optical (HERO) 16K Sensor, delivering precise gameplay and improved power efficiency with zero smoothing, filtering or acceleration. In addition, gamers can switch from Lightspeed to a Bluetooth connection with a push of a button, and toggle between two different machines with one mouse. This mouse offers 240 hours of high-performance wireless gaming when using Lightspeed Wireless and up to 5.5 months using Bluetooth, all on one AA battery. The customizable G604 Lightspeed features 15 programmable controls, a dual-mode hyper-fast scroll wheel and a six-pack of thumb buttons.