Mantic Shows off the Goods with Upcoming Warpath Releases
Mantic Games, the champions of budget war-gamers everywhere, have something pretty sweet in store for Warpath players in March: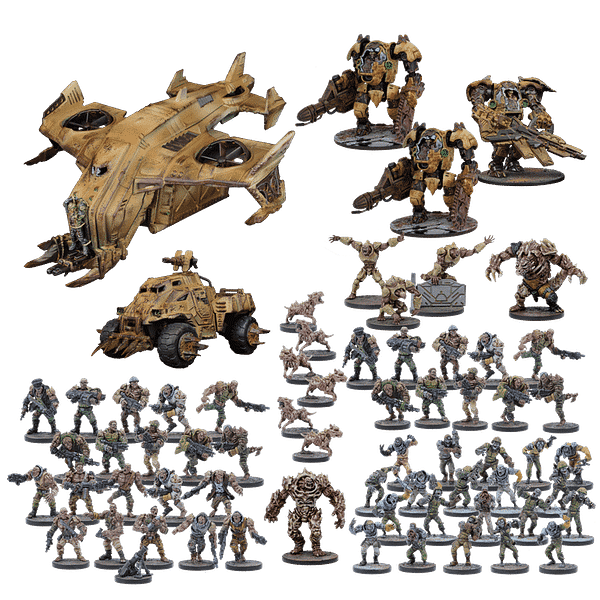 That's the Plague army box, and it's packed full of mutated firepower!
The Plague is the scourge of humanity – able to bring entire planets to their knees. This terrifying, mysterious disease infects its host, changing it into a bloodthirsty beast. Some are turned into horrific mutants, while others become warped versions of their former self. They still have some semblance of their former intelligence, which drives them to achieve one purpose: leave the host planet and infect more unwitting victims.
That's an awful lot of nastiness, and knowing Mantic, it won't break the bank, either. Any army worth fielding needs serious reinforcements, and the Plague Reserve Force serves up heavy infantry and vehicles that have been lovingly decorated by the Plague's influence.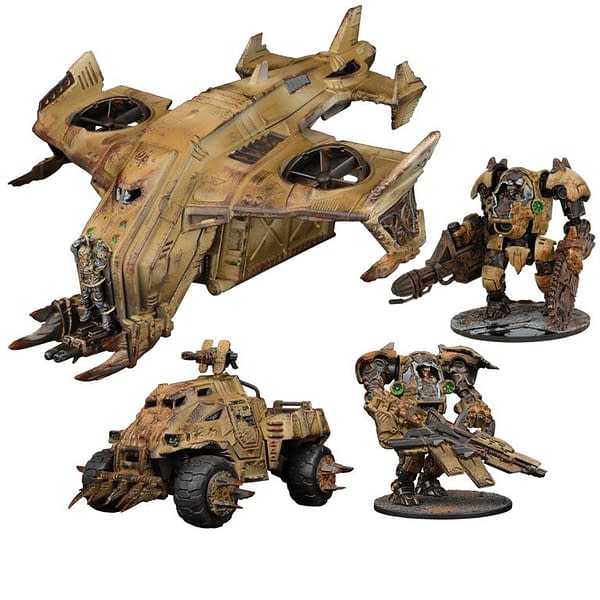 If the Plague Army doesn't do it for you, maybe the Nameless faction will! Originally purposed as a playable faction for the Deadzone skirmish game, the Nameless are being ramped up as a major player for Warpath!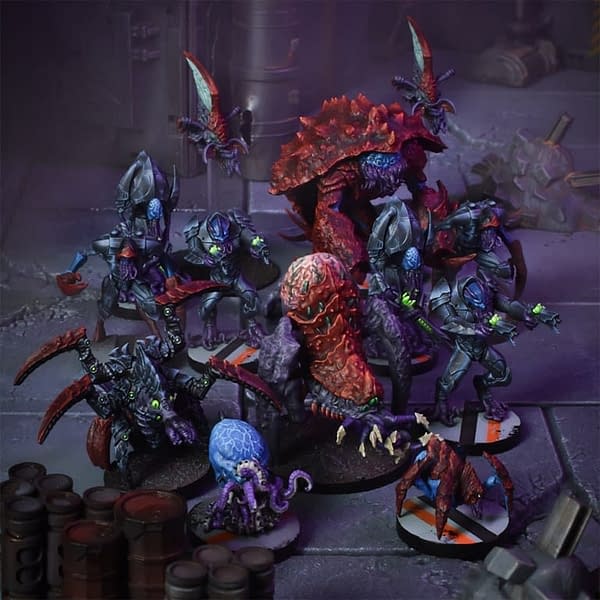 Previously thought to be a benign and peaceful race by the GCPS, many are starting to change their minds about the intentions of the so-called Nameless. Occasional raids on outposts and lone starships were written off as pirate activity, however it is now becoming increasingly clear that the seemingly gentle Nameless have hostile intentions.
These creepy crawlies are packed with Space-Lovecraftian goodness, and should add a lot of menace to your Warpath games. The Nameless also get a a heavy-duty reinforcement from this dude:
A particularly vicious group – known as the Ul-Ug'urub – has come to the conclusion that the GCPS is vulnerable and ripe for conquest. To the Ul-Ug, the GCPS is like the near-dead mass of a stellar whale. It is a floating feast, one that struggles feebly against the galactic tide, knowing that it will, eventually, inevitably, succumb to a circling predator. Many are already nibbling at its corpse. There is blood in the water, according to the Ul-Ug, and they have begun a movement to devour it.
The Alpha list for the Nameless are available here, and the game developers really want to here back from players with how their games went with the new faction.