Mars Games Reveals New 3D Open World MMORPG "Naruto: Slugfest"
Mars Games announced they will be bringing a new mobile experience to Naruto fans with their next 3D open-world MMORPG with Naruto: Slugfest. The game will take you around to familiar settings within the anime series and put you front-and-center in some classic fights as well as multiple challenges. Complete with the original voice cast getting in on the action. The game is set to be released sometime this Spring. In the meantime, here's a few more details on the game and the announcement trailer!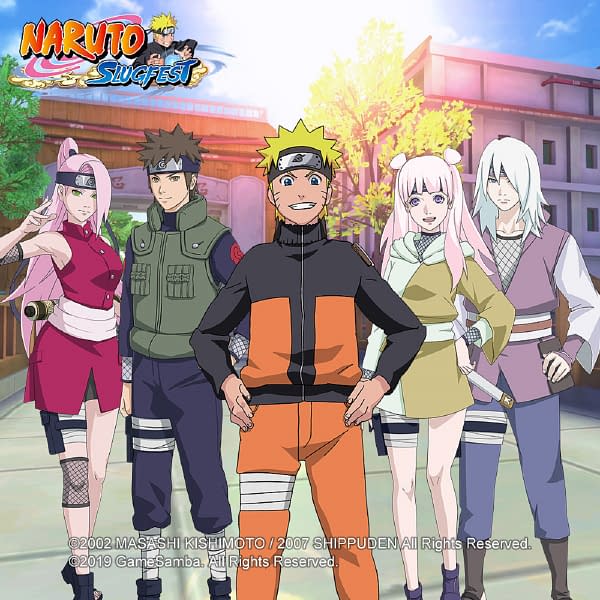 In Naruto: Slugfest, players can choose among four unique character classes to play throughout their journey as a Hidden Leaf Shinobi. These include the hardy, broadsword-wielding Earth Keeper, the medical pyromancer, Blazing Lotus, the high mobility and surprise attacking Thunder Assassin, and the agile ranged attacker, Wind Shooter. No matter the class, players will seek to master their ninjutsu abilities by defeating enemies and completing story, team, and side missions for Hidden Leaf Village. For each character class, players can choose and level various ninjutsu abilities through their respective ninjutsu skill trees and can equip gear for their characters to upgrade. Throughout story gameplay progression, daily check-ins, and the game's Partner and Recruitment System, players can collect their favorite Naruto series characters as powerful allies and enlist their skills to assist players in turning the tides in their favor. Full screen techniques, dynamic combat mechanics, and the intense, button-smashing Slugfest battles will get the blood of any Ninja pumping!