"Marvel's Avengers" Shows Off More Of Iron Man This Week
Over the weekend, Square Enix released a couple of videos to show off more of Marvel's Avengers, specifically giving you a profile and look at Iron Man. Last time they did this a couple of weeks ago, we got a brief look at The Hulk and seeing what he could do as he took on some AIM soldiers. This time around they give us the genius, philanthropist, billionaire, playboy himself, Tony Stark.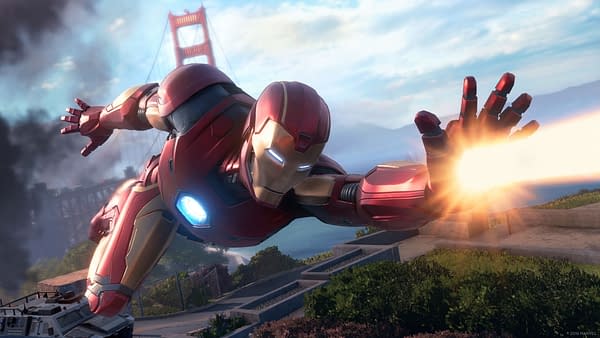 Unfortunately, the videos they gave us weren't loaded to YouTube, they were just tossed up on Twitter. But you can check them out in all their glory as the first one is a traditional profile like the did with The Hulk. The second one is a bit longer, but it focuses on the gameplay we've already seen from the character. The first one also shows off a couple of the alternative costumes you'll be able to get, like the first run of the War Machine armor, and the Python skin. Enjoy the videos as we wait for Marvel's Avengers to be released next May.
Flying in for the spotlight is the inventor and tech wunderkind – Iron Man! With his genius-level intellect, masterful engineering skills, and witty remarks, Tony Stark has a solution for every problem – except maybe himself. pic.twitter.com/muJbenuBtq

— Marvel's Avengers (@PlayAvengers) September 13, 2019
The armored Avenger arrives! Iron Man jets into combat with explosive force using his arsenal of weapons, expertise in ranged combat, and combos that seamlessly change from ground to air and vice versa. pic.twitter.com/oDEyt5WdZH

— Marvel's Avengers (@PlayAvengers) September 14, 2019