Marvel's Spider-Man Coming Close to a PS4 Completion Record
Wanna know how popular Marvel's Spider-Man is on the PS4 right now? The game is on pace to have a pretty good completion record. According to a report on ResetEra, the game is currently on-par to having one of the best completion rates for a PS4 title. Right now, the platinum trophy for the game is sitting at 10% over overall owners who have logged in and proved to beat it. That's well above the majority of other games purchased in the past year, with some pointing out the next highest AAA title of that popularity and magnitude, Horizon Zero Dawn, currently sits at just 6.1%.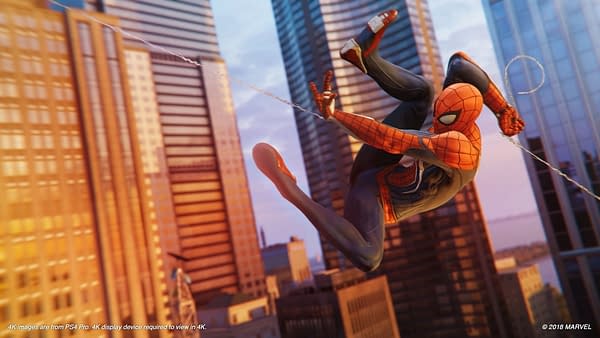 Is it the highest game sitting on top of the heap? Nope. That distinction currently belongs to Undertale, which is currently clocking in an impressive 21.4%. Keep in mind though that this is a hard scale to gage as Undertale doesn't take a much time as Marvel's Spider-Man, and doesn't have as many achievements. Also, it's based on people who have been recorded online through PSN that they've played the game at least once, and Spider-Man was definitely a bigger title than Undertale in terms of sales. I'm sure there's someone out there who will crunch the numbers and see who is on top with math.