"Mass Effect 2" Designer Miles Holmes Announces New RPG "Wheel of Fate"
Independent Game studio UDX Interactive has revealed Wheel of Fate, its newest artificial intelligence-based single-player RPG. In Wheel of Fate, each player's destiny is uniquely determined by their choices and the outcome of their spins on Wheel. The game is a dynamic turn-based game using A.I. to explore thousands of endless possibilities for a player's journey during the storyline and actions taken during each spin will affect the outcomes of the next spin.
Additionally, Wheel of Fate was designed by Mass Effect 2 veteran Miles Holmes.
The game's official description reads:
Experience the journey of a lone adventurer who reawakens the mythical Wheel of Fate in the world of Providence, which in turn, brings the army of Fateless back from with it. In Wheel of Fate, players are tasked with defending the iconic Kismet's Falls as the region's protector from Fateless sieges by implementing the game's unique Active Response Battle system (ARBs). Using billions of gear combinations, players are given the freedom to customize the region's buildings, craft weapons and armor to protect themselves, and explore procedurally-generated dungeons.
"With Wheel of Fate, we took a massive leap that RPG's never do and that's to incorporate machine learning to continuously explore thousands of possibilities and create new story arcs," said lead designer Miles Holmes. "Our team implemented machine learning to analyze each player's moves, skills, choices, weapons, items, and more and be able to come up with ways to either support that into the story or even combat it. It's really an unprecedented approach."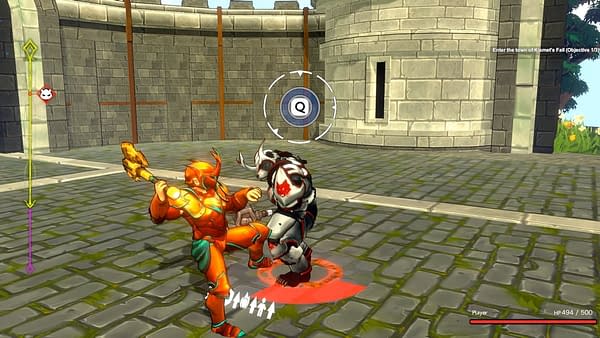 A full list of features includes:
Artificial Intelligence Wheel adapting the world to player choices

Strategic turn-based combat with initiative turn system

Active Response Battle system allows for engaging turn-based combat that keeps players on their toes

Procedural Dungeons that adapt to the wheel spins

Build and customize homes in the lore-rich region of Kismet's Fall

Manage and defend Kismet's Fall as the protector, upgrade buildings and prepare for sieges

Rich story that ties actions to the outcomes of fate

Craft items, weapons, and armor to head into battle

Billions of gear combinations to build a character in any way
The official Kickstarter campaign for Wheel of Fate will launch September 9, 2019.