Memory at a Party: We Played UFO A Go-Go at PAX West
Akupara Games brought in a brand new card game to PAX West that put our memory to the challenge as we tested UFO A Go-Go. The game is a multiplayer challenge in memory as you and the other players are aliens throwing your own parties. Every time you draw a card, yo get a new quirk as a way to make the party you're throwing more interesting, such as laughing before you draw a card, or talking in a British accent, or making a specific hand motion during your turn. As you gather more cards, you have to keep doing all of them. If you mess up, someone can call you out on it and steal that card to make a bigger party, but then they have to take on the burden.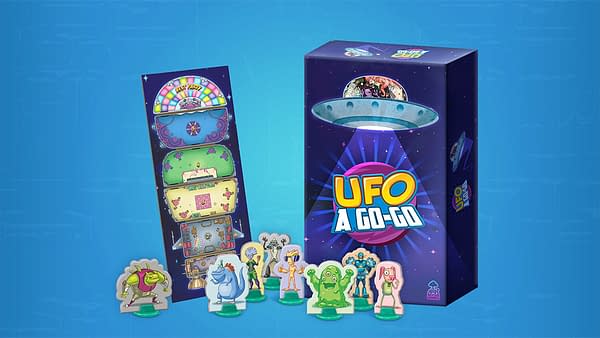 We got to play a short demo with three other players, but they admitted we were only playing about half of the game as there's another aspect where you move your party from room-to-room with the ultimate goal of making it to the final party room. But it's a demo so we didn't have time for a full game. I'm excited to play UFO A Go-Go when it comes out next year.