Metroid Prime 4 is "Proceeding Well" Despite No-Show at E3
Nintendo of America boss Reggie Fils-Amie says that despite the game not turning up at Nintendo's E3 press conference, Metroid Prime 4 is still doing well in development.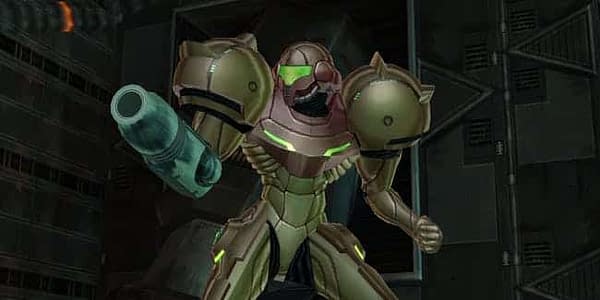 Unless you were a Super Smash Bros. fan who cares about minute detail, you could be forgiven for being a little disappointed by Nintendo's showcase at E3. There were a couple of smaller titles and reconfirmations of things we knew, but in terms of big new surprises, it was pretty light. More than that, there were some titles missing in action, the most prominent of which was almost certainly Metroid Prime 4.
Well, if you had gotten a little worried about the title, Nintendo of America's Reggie Fils-Amie has tried to calm your concerns. Speaking to Game Informer, Fils-Amie said that the game is progressing well and explained why it was announced so early. He said:
Last year was important to us to message to the Metroid fan that there was a Metroid Prime experience in development, as we showed Metroid: Samus Returns for the 3DS. We didn't want that fan to say "You just launched a new system, when are you going to bring me a Metroid on that platform?" We said it was coming. This year, with so many games launching effectively between [now] and the first half of next year, we wanted to focus on those games. Rest assured, Metroid Prime 4 is still in development and proceeding well.
While I wouldn't expect him to say anything other than development was going well, it's good to hear Reggie talk about the psychology of getting out there and announcing the game early. It's good that the company said it was being developed, as I'm sure they would have been inundated with requests otherwise. Although, now I'm sure they are just inundated with the question: "when?"