Microsoft is Working On Prototype Controllers for Tablet and Smartphones
It looks like Microsoft are making more of an effort in developing materials for mobile gaming in the form of new controllers. The news comes from Windows Central, who managed to get their hands on some internal research papers, which you see here. As you can see, the company is in the process of developing different controllers for both tablets and smartphones, utilizing different designs so that you can simply hook them up to a device and be ready to go.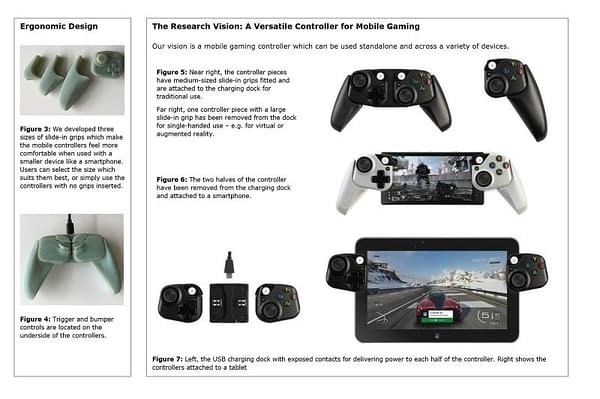 This really isn't that shocking as different companies have been trying to develop a better controller to use in mobile devices. But with games like Fortnite and PUBG Mobile making waves with mobile versions, it only stands to reason that a company like Microsoft would like a piece of that pie. We'll see how well these prototypes come along in the weeks and months to come, but we're guessing we might not see anything concrete until E3 2019.